7 Reasons Why Trekking is Good for Health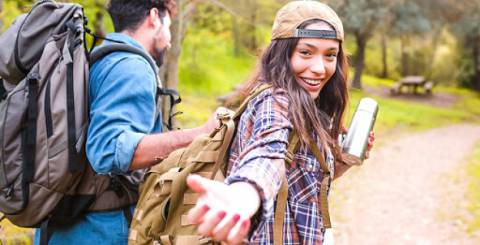 Every now and then people get these intense feelings of escaping into someplace that is silent, pristine and everything that says wise about it. The daily drudgery engulfs us in a way that the soul screams for peace and movement. Take those emotions seriously and get yourself out. The best things are aligned for you when you step a foot outside your comfort zones and face unexpected scenarios.
Or you can choose to travel to the Himalayas, the oldest mountain range of the world. An inspiration to artists all around the globe, the Himalayas extended its wings in most of Nepal. It has been home to many a parched souls and sages to understand the powers that they withhold within themselves.
There is an increase in the number of people coming to trek in Nepal every year. Trekking tour in Nepal are plenty and one thing you can expect to find in all these tours are humble natives, a peep into the traditional Nepali culture, mesmerising vistas, and a fresh taste for the taste buds. Along with the new and old tourists that explore the Himalayas, there are newer routes to trek through...a place for everybody. One of the most visited treks is the Annapurna base camp trekking in Nepal.
Trekking is an activity which is inspirational to many people because in so many ways it brings you closer to the peaceful self that you envision yourself to be. They key to reaching this peace may be the equal levels of exhaustion and relaxation that one experiences in their journey, or it could be the point when you glance at the mesmerising vision ahead of you and the exhaustion converts into satisfaction, and you take a deep breath to confirm that satisfaction.
Here are 7 reasons why trekking is beneficial to your physical health as much as it is to your spiritual and mental health:
It improves your overall body tone
With consistent walking, one cross many different terrains that the body is not used to, everything new to one's body, making it feel curious with awe in a good way. When you are trekking, you are introducing newer muscle flexes and stretches that your body doesn't experience in a quintessential gym routine. It tones your overall body parts,because you are bending, using your hands, the legs have a different way of stretching, stooping and using shoulder strength as well...with every step.
2. It keeps a check on your blood pressure
People who trek regularly are automatically gaining control over their entire physical body. It includes the levels of cholesterol, hormones and fluids, which in turn goes on to lower the blood pressure and preventing diseases of the cardio area and heart diseases.
3. Reduces extra levels of insulin in the body
Trekking regularly helps in reducing the insulin production in the body. The insulin production normalizes according to the body's needs! Your physical body is habituated to a healthy level of insulin production.
4. It Improves the cardio vascular strength
Trekking requires the consistent involvement of the upper body through its breathing along with carrying the rucksack. Breathing is the key to everything and anything in life. While trekking requires you to breathe in a way that you are not breathing usually, the cardio vascular strength gets a lot of exercise as it goes on to adapt to the body movement as you trek.
5. Strengthens the bones
The body is an adaptive tool; one may know this if they have travelled avidly. Trekking involves a lot of bone work as it is the skeletal system that is carrying you through these terrains. With trekking, your bones are exercising in many ways. Saying that, the weight that you carry and the weight that you put on your bones with every step, gives it a lot of exercise, leading to the strengthening.
8. Improves your immune system
Your body can adapt faster than you can imagine, provided it is doing everything that is essential to the habitat it is in. The local foods and the lifestyle of the natives is what have helped them survive in seemingly harsh conditions. The air of the environment sets into your immune system, as one adapts to the environment. This sense of challenge makes the immune system strong enough to adapt to a newer environment.
9. Gives your hormones  a good start into controlled production
Your body sheds a lot of sweat and toxins as you trek, this gives your hormones an outlet. As your body is in consistent movement and using a lot of inner energy, the hormones get used up according to the needs of the body to keep moving ahead, fuelling the body as well as the mind.
Trekking and hiking are activities that involves an escape route for the soul to feel unsullied in. much like yoga, hiking does things to your body and soul, you will never want things to get back to the way they were before you begun these journeys. Next time someone says that you need a break, don't think twice, pack your bags and head to the nearest mountain.