6 Link Building Strategies to Boost Your Rankings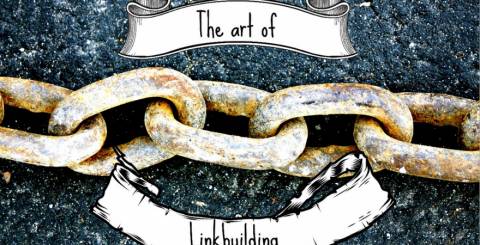 Entrepreneurs worldwide have realized that one of the most important parts of advertising a business is its online presence. Growing competition, as well as, growing importance of Google have made it imperative to use different SEO strategies in order to improve Google rankings. As an important part of SEO, link building has numerous strategies some of which are mentioned below.
Publish Guest Posts
As a very basic strategy, guest posting should be the first thing that crosses your mind when thinking about link building. The goal here is to have as many sites as possible, linked to you. Locate a website (a blog) from the same niche and ask them whether you can contribute to their content with your article. You need to focus on providing quality content and finding a way of embedding a keyword linked to your site. You have to be careful, the goal is to contribute to a reputable website with an article and a keyword which is relevant and which blends in naturally. Apart from writing an article, you can also contribute with a more vivid post such as an infographic, an instructional video, a testimonial etc.
Work on your content
If you do your job well, people will recognize it and they will recommend you to other people needing what you have to offer. This applies to your content and this is a strategy most should strive for. Make the content of your website so relevant and so informative that others will simply have to use it as an example, share it and quote it. In order for this to work you really need to be on top of your customers' needs and interests. You need to focus on guessing and answering their questions. This will make other websites naturally link to you. Not to sound unthankful, but keep an eye on those who link to you as their imperfect reputation might bring yours down. There are those who even do this on purpose in order to harm their competition.
Internal link building
Apart from the actual layout and the content, you can also improve your website and your reputation with Google by building better internal links. This will help you achieve a good flow and improve navigation between pages of your website. Implement keywords which will redirect visitors to different pages and thus spend more time exploring your site. Knowing more will probably increase their interest in what you have to offer and thus increase your conversion rate. What you are in for, apart from the conversion rate, is a lower bounce rate which is bound to be recognized by Google.
Search for outdated links
This one is all about you being a Good Samaritan. You need to use someone else's connections. Locate broken links (page 404) which had a lot of websites linked to their content. Use the content to write something similar but updated and better. Target those linked to the broken link and inform them of what came to your attention and offer your content as a replacement.
Use social networks
Social media opened a huge pool of marketing opportunities for businesses. Having an account on one of these is a growing trend and it does not seem like it is ever going to end. Social networks bring you close to a vast number of people with the only downfall of having to invest time and creativity in being active and fresh. Your presence has to be aggressive because there is a lot going on and you can easily go unnoticed. Create accounts and join different groups in order to promote your business and share your links. Some link building services now also include social media consultants which only proves their importance. These links may not be accurately tracked and counted to your rankings as such, but they will show up in your traffic and conversion rates.
Create a blog
A strategy very similar to the one about guest posts only this time you get to be the host. You can use this to cover interesting topics from your niche and offer an insight into what your potential customers may find interesting. Use the blog to link to your page and to connect to other people from the industry. Accept relevant guest posts and allow them to improve both their reputation and yours.
The strategies are various but you have to be careful not to abuse any of them. If overused, they can quickly become outdated which is exactly the reason why you should stay on top of things and always try to find fresh solutions in order to build quality links.  
Similar Articles
Link building is an essential part of any SEO strategy, but it can be difficult to know where to start. You want backlinks to boost your rankings and traffic, but you don't want links from low-quality sites. With so many options available for link building, how do you know which ones are the best?
By merely building a website, your issues won't get resolved. In order for the website to add value to your business, there are several things to do even after creating an online presence. Auditing your broken links is one of the tasks, which should be performed consistently. Broken links can invite Google SEO penalties for your WordPress site for various reasons.
Search engine optimization (SEO) is the most efficient way to drive traffic to your website. Link building is a form of off-site SEO where other sites link back to your site if they feel you offer something of value to their audience.