5 Unknown Facts You Should Know About Speech Analytics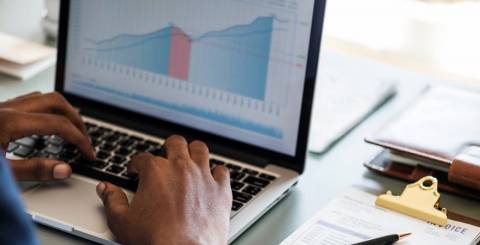 Speech analytics, in the real world, is a process of analyzing recorded calls to gather relevant information about the customers to improve future communications and interactions. It uses audio mining technology to scan the call recordings and extract relevant data in the form of spoken words and phrases, sentiments or emotions, etc.
While a lot of people are aware of the benefits of speech analytics like reduced call volume, improved customer experience and time-saving, there are many other facts about the technology that people are not aware of. Some of these are as mentioned below:
1 - Speech Analytics is Different from Speech Recognition
When speech analytics is concerned, it refers to analyzing the call recordings to identify some relevant customer information and detect emotions, speech recognition helps contact center agents to identify the real intention of the caller.
2 - Speech Analytics Work Beyond the Call Center's Premise
The significance of speech analytics is not just constrained within the four walls of the call center. Infact, speech analytics also helps in converting the unstructured audio metadata to gain some meaningful insights that not only help in overcoming the flaws in contact center team's performance working on the site but also those who work in some remote areas.
3 - Preparing Up-Sell and Cross-Sell Opportunities While on Call
When it comes to gain a business competitive edge, real-time speech analytics can be a great help in preparing some personalized up-sell and cross-sell opportunities. While the call with the customer is still in progress, it gets easier to have an instant access to the customer requirements. This, in turn, is helpful in preparing the proper training manual for the agents, which also assists them in understanding the right ways to provide an optimum solution to the customer's queries and the best ways to attain improved conversion rate.
4 - It Can Help Determine the Impact of Marketing Campaigns
There is no doubt that the benefits of speech analytics are not just limited to helping its users derive crucial information about its customers. It is also known as a great tool to gain an insight into the ways in which the existing marketing campaigns of businesses are affecting the relationship between the customers and the existing product range, the impact of currently deployed marketing strategies, etc. These structured key insights, in turn, can then be used to further improve the existing product line, develop better products as well as evolve the existing marketing strategy to attract more customers.
5 - It Can Even Track Silence
in recent years, a majority of speech analytics companies are contacted by their key clients to help them improve their agents' performance without any hassle and at a competitive cost. While many understand that speech analytics is all about analyzing the call recordings, only a few of them are actually aware of its key ability to track silence. Yes! you read it right, speech analytics can even track any form of unsaid silence over the call or any interaction, be it at the customer's or the agent's end. Tracking this minute detail using speech analytics is beneficial as it becomes possible for any business to design an effective strategy that can help the agents overcome with their day to day issue and hence, improve their overall performance.
Conclusion
When used with a proper strategy, speech analytics can be a great tool to help your business grow as a brand. But, there is no doubt that only a few key players in the market are aware of this amazing software. Therefore, it is the right time to let people know about this technology and benefit their business can reap in the long run.