5 Reasons A Pre-Purchase Building Inspection Is Essential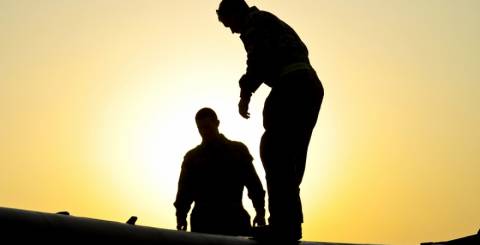 Prior to buying a home, you should make sure to have a pre-purchase inspection done. Although the inspection will cost money, it may help you find out about problems with the home before it is purchased. This may make it easier to walk away from the sale or negotiate with the seller to have them fixed in a way that is convenient and affordable to both sides.
Pre Purchase Inspections Reveal Issues That Can't Be Seen
When you look at a house for the first time, all you can see is what is visible on the outside of the property. In other words, you may be able to see that the walls have been painted or that the roof has all of its shingles. However, a pre-purchase house inspection may be able to find mould on and behind the walls or rotting wood underneath the shingles.
Get a Sense of What Your Renovation Costs May Be
By having a pre-purchase building inspection completed, you can get a better sense of what it will cost to fix the property. Even if the inspection reveals significant problems with the roof, the heating system or the foundation, those can still be accounted for in a renovation or repair budget. In some cases, knowing about these problems ahead of time may make it easier to get the home for a lower price. Those who are buying an investment property may need detailed information about the costs of a home improvement project as part of their tax depreciation reports. This enables property buyers to depreciate the original cost each financial year.
Are There Safety Issues With the Home?
If you have kids, you don't want them running on a floor that might suddenly give way. You also don't want your kids playing in a home that has mould or in a basement that may have a pest infestation. An inspection can generally give you a sense as to whether the house is safe to occupy. Knowing about potential safety hazards may allow you to keep certain parts of the house off-limits from a child until you can make necessary repairs.
Are There Issues With the Wiring?
Regardless of how old a home is, there could be electrical issues that may result in fires or other safety hazards. In some cases, it only takes a single spark or short to cause a fire that burns an entire house down. Even if there isn't any danger for a fire, an overloaded fuse box or circuit breaker could still cut power to the home without warning. That could spell danger for those who need their oxygen tank to breathe or need the air conditioning on during the day.
You May Be Buying More Than the House
While your primary focus may be on the house itself, there are other structures that may pose safety issues as well. For instance, if the balcony off of the second story bedroom isn't constructed properly, it could collapse when someone is standing on it. A shed or other structure outside of the home could also collapse or otherwise cause injury if there are problems with it. Therefore, it is important that you consider inspecting these and other secondary structures that may be on a property before your sale closes.
It is important that you choose a licensed inspector to check the home before you purchase. In some parts of Australia, there are no regulatory requirements to be an inspector. Therefore, there is no way to know what you are paying for without doing research into the inspector ahead of time. While no one is perfect, the odds of getting a quality inspection improve drastically by used an inspector who is licensed.