5 Beautiful Places to Visit in Tauranga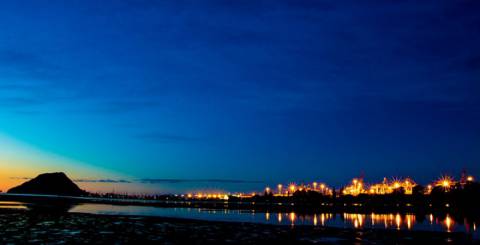 Tauranga is the fifth largest city in New Zealand and is remarkable for its warm climate, calm beaches, and volcanic landscapes. It is also one of the centers with the highest population growth in the country and a port city that receives thousands of visits every year.
In the center of the city, you can find a wide variety of historical areas, but this is not its main attraction. Without a doubt, it is the coastal area and all that includes water sports, the sighting of marine animals, fishing, and navigation. On top of that, the city is essentially beautiful.
One of the great place of Tauranga is Mount Maunganui. However, in its surroundings, you can also find trails, smaller mountains or waterfalls worth visiting and photographing. Tauranga is undoubtedly a city full of surprises and especially perfect if you are looking for a rest in the open air. A destination you can't miss! So, if you want to learn more about the city of Tauranga, keep reading the article.
1. Puna Quarry Park
This park is located 12 kilometers north of Tauranga, was founded in 1997 by a group of volunteers interested in giving life to the disused quarry that was in that area. With the help and contribution of fellow citizens, they have managed to give life to a mining area that seemed lost. In The Puna Quarry Park, you can find trails, specialized gardens, old machines, meadows, picnic areas, ponds, sculptures and more. The place is ideal for family time, you can even take your pet.
2. Papamoa Beach
Papamoa Beach runs along with the coast of Tauranga from Mount Maunganui and is one of the most visited beaches in this region. You can enjoy a walk through the hills, the white sand or the excellent waves of the area.
It is also a popular area for water sports such as kite surfing or windsurfing, even fishing. Papamoa Beach is a place where you will find what to do. A destination you cannot miss.
3. Matakana Island
Matakana is an island located west of Plenty Bay. It is long and flat, so there are many places to go to, mainly pine forests. You can also walk along the white sand beaches or surf in the powerful waves that form around it. In this same area where hundreds of surfers venture, nest countless seabirds, including the dotterel, a species that is in danger of extinction.
To arrive, you must pay for a boat because swimming is very risky. The other option is through a tour, which will take you by a ferry or cruise, depending on the occasion, towards the coast, where you can enjoy a unique view of Mount Maunganui.
While the island does not have so many attractions, it is a perfect place to escape from Tauranga and insert yourself into the countryside. Just listen to the noise of the sea, the birds and your breathing.
4. Kaiate Falls
If you go to Te Puke, a town located 28 kilometers from Tauranga, you will find these waterfalls along the way. Kaiate Falls are three large waterfalls that can be seen from different paths located on its sides. Some of them are steep, so you have to be careful. Especially in the rainy season when the road is rather muddy.
Under the waterfalls, natural pools have been formed that give space for a midway dip. Besides, the waterfalls have a picnic area. On this site, you can enjoy a panoramic view that will make your lunch even more cheering.
5. Omanawa Falls
It is a waterfall 35 meters high that is located very close to the first hydroelectric power station in the southern hemisphere. Omanawa Falls is only 30 minutes from Tauranga and the place is easily accessible. In the lower part of the waterfall, there is a natural pool of very icy waters and a turquoise color that makes anyone surprised.