The 10 Most Popular GPS Tracking Companies in Asia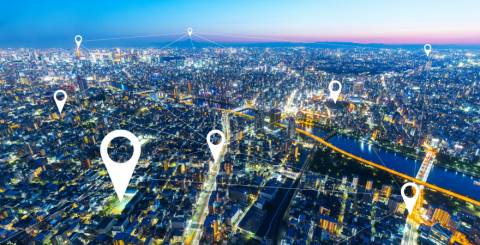 The need to track individuals and cars has grown significantly in the recent times. So many cars are being stolen and children are being kidnapped or lost. Using a GPS tracking device, which presents real time location sharing, has come as a savior to many people.
Let's check out the top GPS tracking companies in Asia and their offerings.
1. Letstrack
Letstrack is an Indian company which offers cost effective GPS tracking solutions for business and personal use. You can access the devices through intuitive mobile apps or web platforms. The solutions are perfect for vehicle owners to manage their fleet, businesses to monitor their supplied and families to keep an eye on their loved ones.
The devices utilize AI to facilitate the service and provide in-depth analysis and reports. You can find more than 250 tracking features which can come useful depending on specific industries.
2. Tramigo
Tramigo is a dedicated vehicle tracking service using GPS and can be used for personal vehicles and commercial fleets. Notifications from the device are directly sent to mobile apps even when you don't have internet connectivity.
You don't need to pay any extra fees for the service and only need to purchase the tracking device. The solution uses a special feature called Tramigo landmark which converts cryptic GPS coordinates into recognizable locations. The device also uses a GSM network to conduct its tracking so that you can locate your fleet even if there is no internet.
Tramigo operates in Asian countries like the Philippines.
3. Meitrack Group
Meitrack is one of the leading names in GPS and tracking solutions. The company is based in China but also has offices in California. One of the main pillars of the organization is its extensive research and development department which consists of renowned hardware and software engineers.
The quality and effectiveness of the products have earned Meitrack several awards including China National High-Tech Enterprise, Certificated Software Enterprise and Shenzhen High-Tech Enterprise. The company exports its products to large scale business all across the world like Vodafone and AT&T.
4. Roadpoint
Here is another Indian company who has launched its services recently. The company is targeting mainly vehicle owners who can track their vehicles and locate it in real time. The product can also be used for tracking bike or for safety of children.
The devices come with personal GPS chips which provide exact location of cars and individuals. Roadpoint is one of the biggest distributors and sellers of GPS tracking solutions in India.
5. Katsana
Katsana is an innovative name in the GPS tracking industry who offer connected cars approach. You can effectively manage your fleet and track your vehicles using the device. However, the solution also features a driver analysis option which could predict individual driving patterns.
The system collects data related to driving which can be accessed from a single platform. It also generates a score for each driver based on his driving behavior. The service is used by auto insurance companies in Malaysia where the company currently operates. The device can help develop a flexible insurance plan based on driving patterns.
6. Trak N Tell
The Indian IoT pioneers are now looking to ease the tension of parents with their GPS tracker for kids. The devices also have Bluetooth, inbuilt flash memory and a panic button which can be used by the child in distress. The tracking device runs on battery and is discreet so that it is difficult to notice.
You can use the iOS and Android app to locate your child in real time and manage settings. The company also has car tracking solutions in its lineup of products with advanced features like over speeding alerts and engine status alerts.
7. i-Tracking
The company is based in Thailand and offers GPS tracking solutions for vehicles, storage containers and individuals. It is an ideal transport and fleet management tool which lets you maximize fuel efficiency and utilization of your fleet.
You can use the app on mobiles, tablets and computers to take control of the dashboard. You can even find personalized tracking services for children, the elderly and the pets.
8. Yepzon
Yepzon is especially designed to track children and women who often fall prey to attacks and criminals. The tracking device is cloud-based and uses a smartphone to display the accurate location of any person.
The company was originally incorporated in Finland with subsidiaries in UK. It recently expanded to India where the manufacturing of the tracking devices are carried out. You can find wearable technologies and smart apparel solutions to track people and pets.
9. Trinetra
If you want full-scale fleet management software, Trinetra is one of the best deals. The solution is used across many industries such as education, transport and logistics, oil and gas and others.
GPS tracking is just a small part of the package which also contains full functions for fleet management, diagnostics, extensive reporting, vehicle status monitoring and two way communications. Trinetra operates in India, Saudi Arabia, UAE and the Middle East.
10. Axestrack
You can use the services of the company based in India to track consignments, vehicles, employees and other individuals. The solution can be customized according to the industry for optimum potential.
Schools can use the tracking service for their school bus which also monitors every child onboard and notifies the parents about pickups and drops. Many organizations also track their employees to work out their productivity and assign duties effectively.
You can generate location based analytics and access complete records of all routes and destinations covered by your fleet. All the status of your fleet is updated automatically so that there is never a disruption in effective communication.