Why Nissan's New SUV Lineup is Worthy of Your Consideration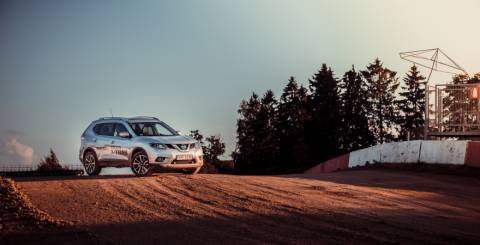 When it comes to SUVs, there are many automakers out there that know how to impress, and Nissan is one of them. All one has to do is explore some of their newest models, such as the Kicks, the Rogue, the Murano, Pathfinder, or the Armada to see that Nissan knows how to make a good vehicle. The following are some features you can expect from today's new models.
Safety Taking a Step Forward
One thing you can expect from some of Nissan's new SUVs is impressive safety features. It seems like the company was doing its best to add features that would make driving in their vehicles a richer and safer experience.
Take the automatic emergency braking system that you can find in the new Nissan Kicks that is there to help prevent the chances of a collision. The system was constructed to prevent forward collisions by measuring your overall speed and the environment in front of you.
If the system detects an object in front of you and you aren't slowing down, it will slow down for you and warn you of the potential danger.
Tech for Tomorrow's Needs
Safety is a major thing to be concerned about, and Nissan's got you covered, but you may also want to know about the tech features in some of the newest models.
There are a lot of features beyond the stuff some people may already expect, like how these models all have enough USB connections to charge your smart devices. One good feature to point out is the Alexa and Google Assistant software that comes in the vehicles, such as the new Pathfinder. Both of these are activated by voice, so it should be easy for you to do things from the comfort of your vehicle.
It should be pointed out that newer Nissan models like some of the ones mentioned here come with NissanConnect. This app gives you a lot of access, and it enables a lot of features that connect you to your vehicle in ways you couldn't have imagined before.
You can actually unlock or lock your SUVs doors remotely. You no longer have to rush back to your vehicle when you realize you left a vehicle unlocked. With just a few swipes and buttons, you can now solve the problem.
Those who park in large complexes and lose their vehicle often no longer have to worry about that. There is an integrated map on the vehicle's app that can help you find your vehicle, no matter where it is. You no longer have to wander around the parking lot asking strangers to drive you around until you find your vehicle.
Performance You Can Count On
Nissan has also spent a lot of time working on the engine and the entire powertrain of newer models. This is something the automaker has done since its inception, and it is not slowing down because it has improved engines, like the 2.4L V4 engine that you can find on the new Rogue.
This is a powerful engine that provides 170 horsepower and 175 of torque pounds-feet. That is a lot of power that is definitely going to get you, your family, or your cargo wherever you need to be. It should be pointed out that this vehicle can give you up to 33 miles per gallon.
That is great news and something you do not always hear from SUVs. It seems that Nissan wants to help redefine what it means to drive a large vehicle in terms of fuel economy. This makes sense as more people continue to ask for vehicles that protect the environment and do not cost an arm and a leg to fill up.
Hopefully, these points make it easier to see why a new SUV from Nissan might be the right vehicle for you. No one is saying you need to commit, but these features at least warrant some consideration.