What Are The Best Laptops For Graphic Designers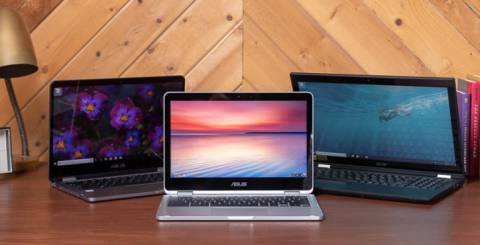 Irrespective of the industry, almost each and every business need graphic designers at some point in time. In this digital era, businesses have been taken to the Internet. Every business now needs a website to market their services and products. This where graphic designers can be of help.
However, these professionals themselves need gadgets for effective graphic design. Laptops are one of their essential tools. It is imperative for the laptop to be of high quality in order to get the work done with as much effectiveness as possible.
For the reasons stated above, here are some of the best laptops that graphic designers can purchase:
Apple MacBook Pro
Almost every person of this generation has some idea of MacBooks. Even though Windows may be utilized more by the population at large, Macbook tends to offer in a better way to graphic designers. With 16 GB RAM and i7 processor, the performance is exceptional making it ideal for graphic designing software and tools. The flash storage is high, however, it tends to be very costly which may not be suitable for those short on budget.
Lenovo Z70
This is another big name in the market. Lenovo has been here for a long time and for good reasons. One of them is graphic design. It remains a good choice for graphic designers at large due to it being affordable and offering exceptional performance at the same time. It has a 17.3-inch screen. Moreover, it comes with 16 GB RAM and i7 processor making it ideal for relevant usage.
Asus Transformer Book
Some graphic designers prefer laptops that feature a touchscreen facility. This makes it convenient for them to work. This laptop is one of them that can fulfill the needs of graphic designers. The battery time is exceptional making it ideal for longer usage. It comes with a 12-inch screen which makes it a perfect choice if you want to carry it along anywhere. This enhanced portability makes it a popular choice.
MSI Computer Apache Pro
Even though MSI is not as popular as other brands in the market, it seems to be an excellent choice for the users. It features a 1 TB drive which is further combined with 128 GB SSD. This helps the graphic designing software to work as efficiently as possible. It features a 17.3-inch screen which is an ideal one for the graphic designers out there. It is unquestionably one of the best choices a graphic designer can make.
Toshiba Satellite Fusion
Having more options to approach design, this is one of the best models available in the market. It allows users to adopt different design methods in a more innovative and diverse method. It comes with an 8 GB RAM and an i5 processor making it the right choice for graphic designers. It is a lightweight option as well which makes it convenient to carry wherever you go.
Asus Zenbook
This is another exceptional laptop that can fulfill all the graphic designing requirements. The performance offered is exceptional. All software related to graphic design runs in a smooth manner. It is relatively smaller to other models which makes it a convenient machine as well. The high-resolution touchscreen and higher quality graphic card makes it furthermore desirable in the market. The SSD is considered as reliable as well which makes it easier to maintain.
The Bottom Line:
Even though this is not an exhaustive list, here are some the best laptop for graphic designers that will enable them to carry out all the works related to the field of graphic design and also those works which require high configuration laptops.