Web Design Trends in 2019 to Keep an Eye On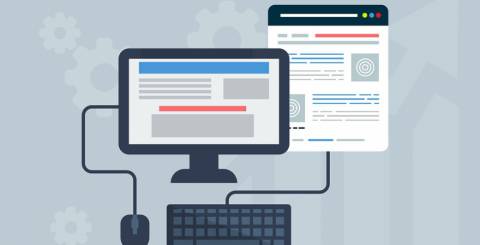 https://cdn.pixabay.com/photo/2018/05/18/15/30/webdesign-3411373_960_720.jpg
Web design trends are subject to change with advancement in software technologies. However, there are many similar elements, but still the web design today is not the same as it was ten years ago. Every year, we find some change in the web design trends, which is why we need to keep an eye on the trends.
If you are a web designer, or you want the advanced web design techniques for your business, then you need to be aware of some latest web design trends.  Here, you will get the relevant information on the web design trends in 2019 on which you must keep an eye. It will definitely help you to get more profit in your business or in your career as a web designer.
1.Serifs on Screen
According to a rule, which is often heard, serifs are for print and sans serifs are for screens. But, some different approach can be witnessed with the changing trend.
Sans is still in continuance for the longer bouts on the website, but a number of brands are turning towards bold serifs in many other aspects of the designs such as the headers and the callouts. The reason for this is that serifs were designed to become decorative, which make them perfect for emphasis.
2.Minimalism And Bold Typography Designs
End users largely prefer minimalistic, clean and edgy websites these days. This is due to the ability to focus on the most significant thing instead of getting distracted in unimportant clutter.
A lot of information is already available everywhere, which is why modern day users seek clean and to-the-point information. 
The clean and edgy website with bold typography helps the users to get the required information very quickly by putting in some effort. 
3.Custom Illustrations and Text
An image is more helpful as compared to the text in conveying the message. It is also helpful in raising the users' interests. Besides, people remember 80% of what they see and do.
This is why the customer illustrations with text are one of the latest trends in the present scenario.
4.Black-and-White Palettes
It is true that color is one of the most significant elements in a website to cultivate the mood and to unify the brand. It guides the users via an interface by creating visual landmarks. But, in 2019 trends, we are witnessing the daring black-and-white web design for making impressive statements.
Sometimes, without colors, the textures and shapes become clearer. White is supposed to be clean whereas black is strong and assertive. When they are combined, an altogether striking look appears.
The biggest effects of black-and-white designs seem when they are combined with minimal amounts of colors. When an accent color is added, it not just breaks up the sea of monochrome but also makes the points of interest with leaping out of call-to-action.
5.Natural & Organic Shapes
However, the web pages are conventionally set up for systematic grids; still, the designers are turning towards the natural shapes and the smooth lines. The sense of stability is created by geometric structures like squares, rectangles, and triangles with their sharp corners. But, more concern of 2019 trends is feeling of accessibility and comfort.
One of the reasons is that organic shapes are naturally imperfect as well as asymmetrical. They are able to render depth to a web design, which makes page elements stand out. The major purpose here is for web designs to feel human and alive via the illusion of movement.
6.Evolution of Chatbots
Chatbots are in the spotlight in the year 2019. It is due to advancement in Artificial Intelligence (AI) and machine learning, which make them more intelligent and efficient.
With the new chatbots, the users will see more and more on web pages with a higher level of customization as compared to what we have seen in the past iterations.
In addition to this, the bright colors are going to make them more prominent as well as inviting on the page. It is possible now to predict an influx of friendly mascots to represent brands and to give these bots a personalized face.
To Sum Up
The above-mentioned ones are some of the current web design trends or are in the pipeline in 2019. There are many other such trends, which you can explore on the internet. The information about new trends will definitely be helpful for you to build a great website according to the present day needs.
These trends keep on changing from time to time. It is not an easy task for a non-professional to keep up with all the changes. However, a web design company keeps a track of all these changes in the trends and this gives you an option to hire a web design company so that you get the most out of it.