The UK Housing Market in 2020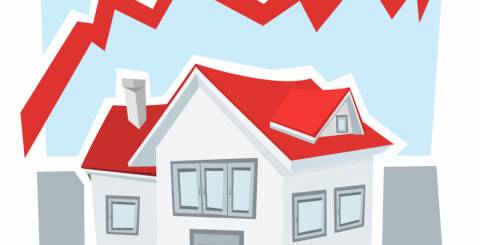 2020 has been a strange year for everyone. It was from the very beginning of the year, in January, that concern was raised about a novel coronavirus outbreak and potential spread across the globe. It was by mid-March that the virus was classed a pandemic by the WHO and the UK government began introducing restrictions on the movement of people as well as ordering all leisure facilities, restaurants, pubs and non-essential shops and businesses to close their doors; alongside this, the government asked people only to move home if it was absolutely necessary. All of this inevitably hit the economy hard and slowed down the housing market greatly. Here we look in more detail at the UK housing market this year and what might transpire in the coming months:
England:
Now we are in June, the government in England is already taking steps to get the housing market moving again. England is allowing estate agents to return to work with viewings now permitted – although there are still several restrictions in place. It is likely that buyers will initially be very reluctant to view other properties and move, but there are signs that many potential buyers are keener than ever to move home once things begin to return to normal.
Although restrictions to prevent people from coming into contact with the virus may hamper the market for some months to come, there have been some improvements made thanks to technology. The introduction of virtual tours and video tours has allowed people to easily view properties from the comfort and safety of their own homes.
It is worth noting that in February the housing market had looked particularly strong, with applications for mortgages up at their highest levels since 2014. March then saw the biggest drop since 2013, but it's likely that as things begin to recover, those who wished to move before the pandemic will still want to after. If the economy manages to pick up, the housing market is likely to see a surge in buyers as a result.
Scotland:
Scotland has been slower than England to relax restrictions around lockdown, meaning the housing market will take a little longer to recover to normal levels. The Scottish government has pinpointed June 18th as the date the housing market could open up which will make Scotland the next country in the UK after England to open up slightly. June 18th is when Scotland plans on beginning phase 2 of their reopening which should see the economy spring back into life and the public feeling more at ease to view properties.
The north-east, and Aberdeen housing market, in particular, has been hit not just by the lockdown but also the large drop in oil prices – the Aberdeen market relying on the North-Sea oil industry for employment and wealth. As the Scottish government also advised strongly against moving home, the number of properties that have come onto the market has dropped significantly. Here it's worth noting that although the property market has slowed significantly, estate agents and legal firms – although working from home – are still working and open.
Wales and Northern Ireland
In Wales, for those who are looking to move or get onto the property market, there has been a little more frustration and uncertainty than in England and Scotland. The Welsh First Minister in May stated that people were allowed to move to a new house but only if it wasn't possible for the move to be postponed. The First Minister also stated there were no current plans to open up the housing market in the near future. This has, of course, dashed hope of many that restrictions would soon be eased. However, if things go well in England and Scotland and these countries show it is safe to move, other parts of the UK are likely soon to follow.
In Northern Ireland, the property market has slumped by 80% as a result of lockdown. Just like the rest of the UK, the market has largely been put on pause and awaiting the phased transition back to normality. The Northern Irish market has seen people preferring to view property in person – resulting in more potential buyers waiting for the lockdown to ease rather than use virtual tours. Here, the government hasn't yet signaled when things might loosen up, but as with Wales, this is likely to take place when signs from England and Scotland are good.
Conclusion:
Although the shocking events of the last few months have impacted nearly every industry, there is light at the end of the tunnel. There is renewed interest in buying and selling and as governments slowly ease restrictions, economies will begin to pick up and recover. There may be a new normal to come – with house viewings taking place more commonly via video and in-person viewings requiring masks to be worn, for example – but there are many people ready to buy and sell just people waiting for the go-ahead from authorities.