Top 5 Tips To Choose The Best Contact Center For Your Business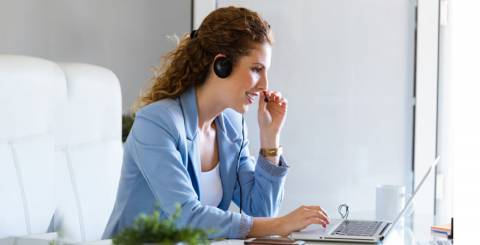 It has always been said and believed that delivering the best customer service is the key to attain success. Meeting your customers' expectations serves as the best tool to not only win their trust and confidence but also create a niche over your competitors in the market. In such a scenario, it is extremely important for the companies to hire and invest in the best pool of talent that can help them in delivering the optimum quality services to their clients.
When it comes to a pool of talent, the companies might fulfill any of the two criteria - they have enough resources available in-house or they need to seek help from an external source. In case the company faces a dearth of resources in-house and needs help from the external resources, the solution is simple – availing the best contact center outsourcing services.
Choosing the best outbound call center is not an easy task. With the growing number of businesses, the number of contact centers available at your service has also increased. Wondering about how to make the right choice? Follow a few simple tips and you will be able to make the best choice:
1. Determine Your Business Needs
Before contacting any of the companies offering business process outsourcing services, it is important to first determine your business needs. Identify the type of service that would be able to serve your needs such as a live chat service, answer emails, voice support or social media representatives.
2. Identify Their Strengths and Available Resources
It is important to carefully analyze the strengths and weaknesses of the contact center you plan to avail services from. This is because a contact center should be able to meet all your business requirements within the stipulated timeframe and at par to the required quality standards.
Being associated with a call center with limited capacity and resources would instead harm your business. The agents won't be able to attend all the calls made by your customers and hence, might lead to a loss of a customer.
3. Ability to Integrate Business Tools
Make sure that you have made the best choice by opting for a center that supports business tools integration. Getting connected with a center that has an ability to integrate with your business' CRM and social media platforms can assist you in saving a lot of your time while improving productivity.
A contact center with an ability to manage your customer database as well as social media integration can serve as a tool for your business's success. This is because having these features will allow you to gain a more detailed insight into your customers, their pain points, specific requirements, and others.
4. Be Clear about Security Measures
As a call center, data security is always your utmost priority. Therefore, it is extremely important to ensure that the contact center to which you are thinking to outsource customer support is able to offer complete security and safety to your data. There should not be any risk of data theft, fraud, cyber-attack or any other form of physical attack.
To check these parameters, look for the presence of password-encrypted doors, CCTV cameras, and security guards around the vicinity. The technology being used, its upgradation and any verifiable data recovery plan are other important parameters.
5. Choose a Strategic Location
The location should always be the key parameter to choose a contact center for your business. This would primarily depend on the nature of your business and the location at which your clientele is based (majorly). For instance, if you are a telecommunications company with plans to expand in the U.S.A., then looking for a contact center somewhere near there would be the most suitable option.
Outbound call center services in India and abroad vary a lot, be it in terms of pricing, quality or any other parameters. Therefore, always make sure that you analyze all the aspects of these centers and make a wise choice.
Finding The Best Services
A large number of businesses offer outbound call center services. To find the best, all you need is a keen vigilance and an eye for detail so that you may choose the one offering the best contact center outsourcing services. So, if you are anxious about finding the one for your business, simply follow these tips and you will be a step closer to your goal.