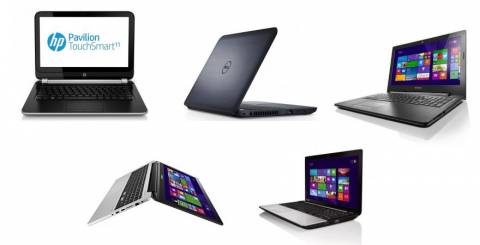 Who does not want to spend lesser money and get more of everything? When we talk about buying laptops and computers we see those computer manufacturing companies pushing each other aside in market by bringing the latest and unique product ( As they claim!!). Every year new upgraded and more innovative laptops are introduced with higher prices with more appealing features and looks to the buyers. Experts say that when you are buying a laptop do not go with its looks or what people are saying. Keep your requirements in mind when choosing the right laptop that must include:
Wants and needs that is for which purpose you are going to use it whether it is for gaming, business or just for daily use.
Check the basic features of that are the processor, RAM, Graphics and Hard drive.
Check whether it has a long lasting design, durable build quality, and portability.
What matters most (I believe) is battery capacity. Your type of work and if you travel a lot depends on the battery capacity of your laptop.
And at last but not least the total cost performance. Buy your laptop not because everyone is buying it and you also have to pay that big sum but check whether all the specifications and performance of that laptop really deserve to get paid that much.
Following are top 5 laptops listed that can be bought in your limited budget of £500:
1. HP Pavilion 11 Touchsmart Notebook
HP Pavilion 11 Touchsmart notebook is the laptop that can be bought within £500 offering you a responsive touch screen of 11", 4 GB RAM, Premium build quality and plenty of ports. Perfect for daily usage but not suggested for heavy workload. 
2. Dell Latitude 3440
I will rather declare Dell Latitude 3440 as an all-rounder with good battery life, high quality build and perfect to bear the load of long term assignments. Ensuring you with long lasting looks it comes with aluminum finish and offers you a lightweight sleek and slim structure making it perfect for work and travel purposes. If you or any of your friend traveling too much then Dell Latitude 3440 will be a perfect option.
3. Toshiba Satellite C55D-A-13U
Toshiba Satellite C55D-A-13U is a complete package for never ending entertainment suggested for home usage only. With its striking looks, it offers you AMD A6-5200 running at 2.0 GHz, saving some budget for a plentiful 8 GB of memory and 1 TB hard drive. This amount of memory is capable enough to store all your music files, photos, videos and all those apps that you require. So it will be a good choice if you go with the Toshiba Satellite C55D-A-13U.
4. ASUS Flip 15.6-Inch 2-in-1 Convertible
If you are seeking for an entry level laptop for both work and casual gaming then ASUS Flip 15.6-Inch 2-in-1 Convertible will be suggested to you by everyone whoever you will ask for an affordable all-purpose laptop. This expensive looking convertible laptop offers you a 15.6" touch-screen with 8 GB memory and 1TB hard drive. These specifications are well enough to do anything on this convertible laptop. If you want more then you can check top ASUS gaming laptops as per your budget.
5. Lenovo G50 16-Inch Notebook
Lenovo G50 notebooks are less than 1 inch slim with some surprising features for an inexpensive laptop. It comes with an integrated DVD drive, latest processor and Dolby stereo speakers perfect for movie watching and gaming. People liking Lenovo G50 because it is coming with very high specs at a low price and that's the main reason people liking it.
I hope you all will like these laptops which we shared in this post. Don't forget to share this post with your friends and also share your favorite laptop in comments.