Tips to Choose Right Legal Management System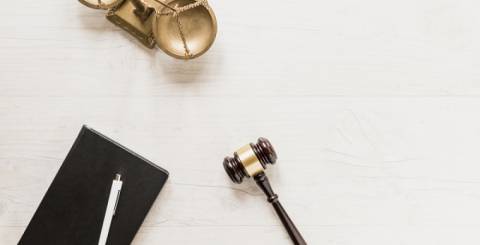 https://www.freepik.com/free-photo/lawyer-desk_3358105.htm
A law firm loves winning cases, but it doesn't like keeping tons of paper documents around without any security. With the increasing technological advancements, more law firms are using litigation document management system. It provides simplified legal processing and document management, thereby increasing visibility into daily activities. Legal practice management software is an excellent upfront investment to streamline your law firm's processes and increase productivity. Now the question is how to choose the right document management software that best fits your firm?
Here are a few essential tips for choosing the best legal practice management software to streamline and automate your law firm:
Features Checklist: Prepare a list of all the features that your firm needs before starting your search. The list may include features such as document upload, data security, data transfer from the existing software, alerts and notifications, report management tools, and more with any time, anywhere accessibility. If you want different features, it might be challenging to find a software that assists all your needs. In this case, you may go a customized solution as per your business preference.
Test Drive of Software: Before committing to software, it is essential to take a test drive to have a firsthand experience of the software. It can help you accurately evaluate the software if your firm adopts it for real. Make sure to have an adequate amount of data in the system when test driving as it helps you check the robustness of the legal software.
Automate the Routine Tasks: After selecting the tools that address your business challenges, it's time to install the software for your firm. It is essential to educate your team about the working of the software and ensure that they understand how the software will help to automate their workflow. Train your staff on how the software can streamline client communication, time-tracking, scheduling calendar and collaboration, invoicing, and more.
Time Tracking and Billing: Any legal firm needs to keep track of time and billing clients accurately for the provided services. The legal practice management software ensures that the client timesheets, invoices, accounting, billing, and records are automated and smoothly processed, and eradicates human-error.
Software Cost: One of the essential factors is the overall investment associated with the purchase of the software. It depends on the budget you can afford to spend. Be sure to check if there are installment set-up fees or costs associated with the training of the software. 
Expand as per Need: It is of no wonder that procedures, processes, and staff can change anytime. So, you must choose a legal system that is flexible enough to adjust to your changes and can grow with your firm. So, if you're planning to expand your firm, you must check the scalability of the product.
Document Management: As law firm is one of the most document-intensive industry, firms of all sized ranging from small and medium to large business need document management. Though some rely on folder system with built-in word processing software, most firms require more robust document management software.  Legal document management software provides an integrated organizational system for your documents. It allows authorized access based on user rights for enhanced security. Document collaboration and sharing features allow secure external file sharing with co-counsel, clients, experts, and others.
There are a lot of software options available with different feature such as ready-to-use, pay-as-you-go, cloud-based, real-time access from anywhere at any time. Hence, choosing the right legal practice management software is a decision that can affect the future growth of your firm. The above tips can help you find the right solution for your firm.