Tips to Choose Personal Trainer Next Time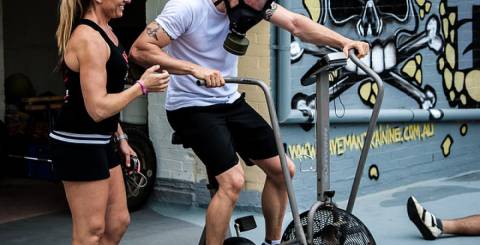 Eating a healthy diet, sleeping well and performing some type of physical activity are the most frequent recommendations that doctors make to their patients so that they have a healthy life regardless of age. That is why every day there are more people interested in fitness culture, to achieve specific goals.
To achieve the above goals, many turn to personalized trainers. Although it sounds like an easy task, the challenge goes beyond going to a gym, looking for it on the internet or through an application, since some have not had the best experience and end up frustrated, without the expected fitness life and with the dream of an ideal body in just a magazine photo.
To avoid this bad time, it is essential to keep some tips in mind. You should not lose sight of how the person feels with their future coach. This is fundamental since they will spend a lot of time together and the idea is that both people build a relationship based on trust to achieve the planned goals from the beginning.
In addition to the above, do not forget that you can consult and hire the personalized coach service through gyms such as Fit for all, where you can choose between two plans, one for personalized training and another for semi-personalized training. The latter is cheaper because it is taken as a couple.
Interview your future coach
It is recommended interviewing the future coach. This will allow us to know his trajectory and clarify the doubts. During the process, you can evaluate educational training, one of the determining factors. The more you have a solid scientific basis, you will be sure that the coach understands how the body works according to its characteristics and the change that can be achieved with each person.
Professional knowledge
According to Montes, in addition to knowledge about physical activity, the coach must know about nutrition and metabolism. With this, you can evaluate your lifestyle, diet, fitness level and the impact of your work according to the objectives you hope to achieve.
Evaluate the experience
In addition to the previous tips, your future coach must have a university career related to discipline or an approved personal trainer certification within your resume. In this regard, Montes said that the professional must be in constant training since the fitness world changes very fast. This will ensure that the methodology used is appropriate to achieve your goals according to your body and your way of life.
Some factors may initially cause people to give up hiring a personal trainer, such as the cost or the idea of the leading customers almost to collapse. However, the benefits of having a personal trainer should be carefully considered, as they are abundant. Personal trainers must adapt to each personality and type of physical condition. The goal of a personal trainer is to help their clients achieve specific training goals effectively, efficiently and without injuries. Understanding the potential benefits of a personal trainer can help you decide if the financial investment is worth it.
Goal achievement
A personal trainer helps you define individual fitness goals and creates a road map to get there. Take into account your current fitness level and analyze what you ultimately want to achieve. A professional will help you focus on smaller goals that are specific and realistic; they are more attainable, allowing you to reach the biggest and boldest goal. The personal trainer also helps to evaluate your progress towards those goals and can hold you accountable.
Personalized training
Personal trainers create a specific training plan just for you based on the goals you want to achieve. It is not an exercise routine for everyone you would find in a book or magazine. The personalized plan adapts to your current goals, needs, and physical conditions and medical history. He can make adjustments to the program if you have an injury, pain of some kind, such as in the back or knees, or even some limitation.
Instruction
A professional trainer teaches you the correct way to perform each exercise movement in your routine. He shows you the movement, guides you through it and corrects any problem with your posture or technique. Learning to exercise correctly reduces the risk of injury and increases the effectiveness of the movement. When you can make a move in the right way, the likelihood of doing it on your own at home or in the gym increases after your training sessions.
Responsibility
If you lack commitment, self-motivation or just need a push, a personal trainer could be the key to taking off your new exercise routine. When you exercise on your own it is easier to skip a session here and there or abandon it altogether, since there is no one to support your actions. When you work with a coach, either because you don't want to lose money or don't want to let him down, you're much more likely to appear and do the job.
Variety
If your previous workouts bore you, an experienced coach assures you that you will not get bored soon. He teaches you a variety of exercise methods, and with some trainers, no two sessions are the same. Between machines, bodyweight exercises, weights, and accessories such as balls and straps, the combinations you can work with are endless. Coaches also help you make adjustments as your fitness level improves to ensure continued progress; so you don't get discouraged or feel trapped in the same previous routine.