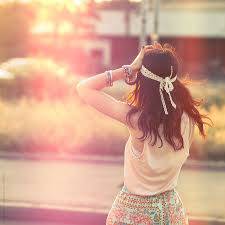 I am a person who breathes fashion day-in and day out. As a Fashion Designer, I respect the dynamism in the Fashion Industry and try to mold myself in a similar way. Fashion can be best explained by the idiom to "each their own" which means for everyone, fashion is different. Something which may look fashionable to me, might not seem fashionable to you. Follow me and you will know more about me and my relationship with fashion.
Articles from this author
Wedding affairs these days are changing their characters with time. Instead of meaningless pomp and show, people are focusing on the romantic aspect of a wedding. The rising trend of the destination wedding is just an example. A moonlit sea beach is one of the most sought after and romantic destinations for wedding
Despite being the hardest natural substance, the diamond, when used in jewelry, needs special care. Diamond jewelry is desired by many people and for people who possess it, it is a priceless possession. A symbol of intense love and royal taste, a piece of diamond jewelry deserves the best care you can afford
There are many Jewellery Brands well known for their exemplary display of state of the art jewellery designs. The intricate craftsmanship showcased by professional jewellery designers, under the hood of such big brand names, is simply remarkable!