Seaeagle Inflatable Boats: 36 Years of Quality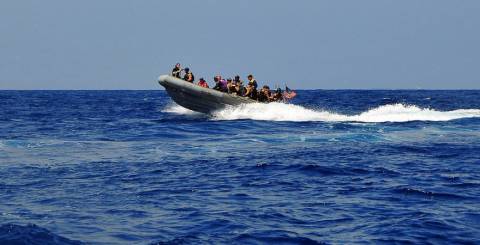 https://cdn.pixabay.com/photo/2015/12/11/16/18/sailors-1088385_960_720.jpg
Seaeagle inflatable boats are made for every type of boating. Seaeagle has a thirty six year history of making inflatable boats. They are among the best rated in reviews. Only the highest quality materials are used to ensure a sturdy and stable environment for fishing, diving or just boating. At a fraction of the price of traditional boats, they are an affordable way to enjoy all your favorite water activities.
The price of an inflatable boat is much lower than hard sided sport fishing vessels. The price difference depends on the size and model you choose. Although the ones you inflate are made to last, they won't last as long as a hard sided sport boating model. Stay away from the cheaper brands because they have a shorter life span resulting from lower quality materials. With proper care, you will get years out of the one that inflates, but not nearly as long as a well maintained aluminum or fiberglass sports model.
Sea Eagle Yacht Tenders
Seaeagle sport boats are great inflatable fishing boats or yacht tenders. They are available in sizes from eight to fourteen feet in length. The largest fishing boat is the 14 SR Sports Runabout. This boat can seat up to seven adults, giving plenty of room for company when you fish. You can attach a motor of up to forty horsepower for plenty of speed on the water. This company makes inflatables to fit from two to seven people.
Inflatable Kayaks
Four models of inflatable kayaks are available from Seaeagle. These kayaks are durable and built to withstand the harsh environment of White Water Rivers. There is a boat for every type of kayaking. The Explorer 380 is rated for class 4 whitewater. The portability makes them easier to carry and more convenient for travel. In addition, they are less expensive and require less maintenance when compared to hard bottom kayaks. Fly fishermen sometimes choose kayaks over other fishing boats.
Inflatable Catamarans
Seaeagle has two inflatables available in the catamaran boating category: the SailCat and a pontoon boat, the Fold Cat. The Sail Cat is a four person sail boat. It is easier to sail and less likely to tip than traditional sail boats. The Fold Cat is a great pontoon inflatable for finding the best places to fish. It folds easily and can be inflated in five minutes. There is lots of space on both to stow all your gear. Bring along your fishing buddy as there is plenty of room in this boat for two fishermen.
A slightly longer version, the Sea Eagle 9.6 FT Fisher/Tender, is still small enough to be carried in your RV's compartment, car trunk or lashed fully inflated to the roof of an SUV. This inflatable boat features a new aluminum floor slat system that rolls up when the boat is deflated for storage, making it lighter and better to pack in and out. This dinghy is out of the bag and ready for sports fishing within 10 minutes once you and your family arrive at the lake, making the affordably priced 8.6 FT and 9.6 FT dinghies from Sea Eagle a great alternative to traditional aluminum or fiberglass sport boats that require the use of a trailer.
Sea Eagle inflatable sport boats can be ordered online. They come with a repair kit, a printed user's manual and detailed instructions on a DVD. These are some of the best family boats around. Sea Eagle offers its customers a 30-day on-the-water trial that lets you test drive this best selling fishing dinghy.