Five Essential Supplies For New Sailors
Beginning sailing is an exhilarating, nerve wracking, life changing and addictive experience.
If you are going for a light-hearted day on the water for the first time, you won't need too much in the way of kit. However, as you start going on increasingly challenging trips, there are some items that are essential to an enjoyable and successful experience.
Headlamp
Headlamps are vital for any sailor, and especially when you're start exploring in dark, overcast or rainy situations. The key advantage of the headlamp over the handheld version is that you can light your way with them and still use your hands at the same time. You'll need it for things like changing the sail, holding on whilst you are below deck and even just preparing food and drinks. Remember to look for something sturdy and waterproof, a cheap headlamp will not last long and a low-powered bulb is a false economy.

Goggles
Although a headlamp will light your way, it won't be any good if you can't see through the wind and rain lashing your face –this is where goggles come in. When the weather takes a turn for the worse, you need to be able to see more than ever and that's why protecting your eyes is so important. A decent pair of goggles will help you to make good judgements when you're out at sea and are vital to keeping your balance and fighting sea sickness. Make sure any pair of goggles you choose is polarised for maximum visibility on the water and completely block UV rays. Depending on where and when you're sailing, choose your lens colour carefully.
Wet Weather Gear
Once you start getting serious about sailing, borrowing your friend's extras or old clothes isn't going to cut it any more. It's important to find something that is completely waterproof to shield you and make the days when the rain just won't let up tolerable.
You don't need lots of layers, just one 100% water repellent shell will do and you can add or remove clothing underneath depending on your body temperature. Any beginner getting serious should invest in:
A waterproof top shell - Musto jackets are both well respected and more fashion conscious than some other sailing gear
A neck warmer
Waterproof gloves and socks
Thermal top and leggings
A hat that you can clip under your chin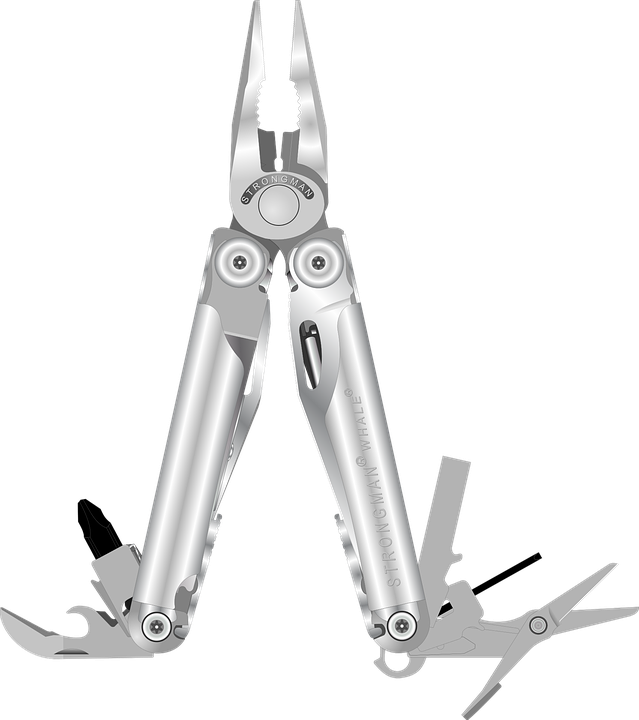 Multitool
Some people say you only need a knife, others are in the multitool camp and I belong to the latter. The reason being that, yes you can do almost anything with a knife, but when you want to move quickly it's more convenient having a few different options at your fingertips. These are indispensable not just for when you have rope stuck in the propeller for example, but also come in incredibly handy below deck too. Go for one that is fairly simple but includes the essentials; a blade, pliers, bit driver, clip, and bottle opener for celebratory beers. 
Life Jacket
Although there will be a spare life jacket for you on most boats, there are a number of advantages to having your own. The number one advantage is that you will be able to find it in a moment's notice, should there be an emergency. Secondly, you can always be sure that it is fully serviced, up to date and has not been neglected for years. Finally, you can be sure that it fits, know how to put it on and will hopefully be well practiced in how to use it. This is the most important item not to skimp on – after all, it is literally designed to save your life.