Running an Online Marketplace? Check Out these Latest Digital Marketing Strategies
As per the stats, spends on online ads has grown by 4.7% in 2019 alone and is estimated to reach $329 Billion by 2021. The online ad spends thus account for as much as 49% of the global ad spends in total.
The facts and figures point towards the growing shift in focus to digital marketing. This fast-growing marketing technique has also witnessed the development of various strategies that aptly serve the changing scenario.
Moreover, when running a marketplace that relies solely on the digital platform, creating the right digital marketing strategy acquires greater significance. While the primary issues a digital market faces revolves around creating meaningful engagement that drives the target audience to take the next step, achieving the targets is possible only with the right strategies in place.
So, check out some of the latest digital marketing strategies that online platforms are using to achieve success.
5 latest digital marketing strategies for an online marketplace: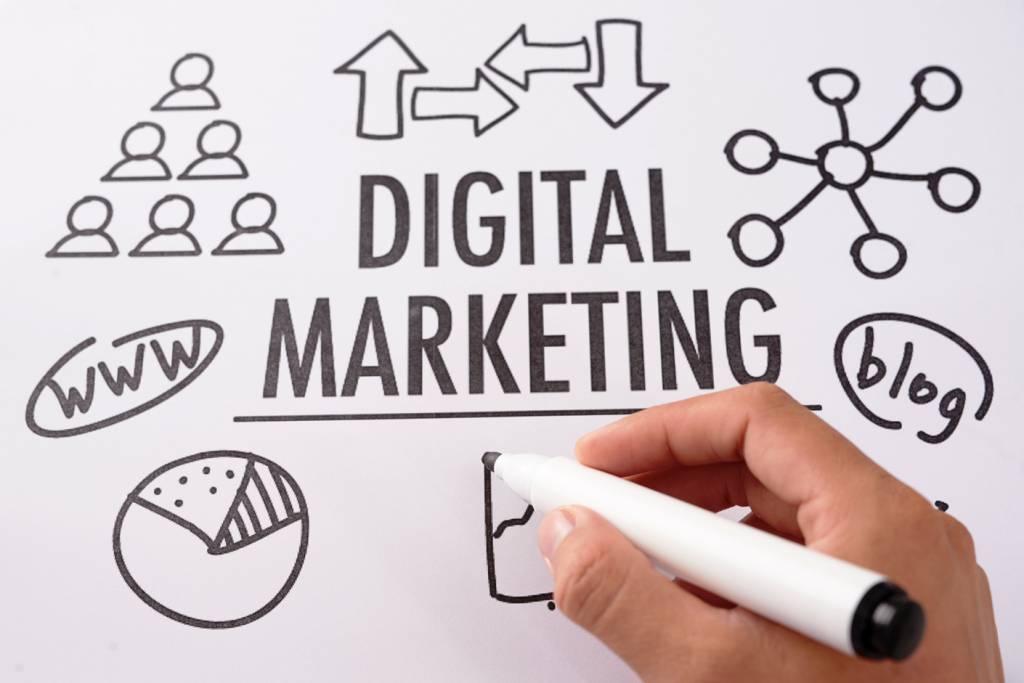 1. Market segment specification
The first step to digital marketing for an online platform begins with defining and specifying the business's market segment. Every business operates under a specific industry with subdivision into market segments serving different users.
Identifying your market segment allows accurate recognition of target audience, which helps in implementing any other digital marketing strategy accordingly.
2. Marketplace persona identification
The operation of an online marketplace boils down to serving specific seller and buyer personas. You must begin with exploring these personas and sketching out key characteristics that they draw.
Ask yourself these questions to identify the buyer and seller persona for your business.
What are the demographic divisions of buyers and sellers?
How can your company help out these figures?
What are the objectives that your buyers and sellers are motivated by?
How might your seller or buyer need you?
What are the pain points of your buyer/seller and are they addressed?
Based on this, you can aptly create your digital marketing strategy regarding marketplace persona identification.
3. Grow your relationship with existing user
While getting new users can be expensive, you must also allocate your resources to strengthen your relationship with existing users. To do so, you must focus on amending your user relationship management techniques.
Provide them with reasons for engagement and incentives from time to time that will bring them back to your online marketplace. You must also regularly and actively inform your users about any changes or introduction to your line of products or services along with the benefits.
The best way to do so is by hiring the best content marketing agency that is adept in creating personalised content as per your customer base.
4. Focus on storytelling instead of selling
Inbound marketing has been a hit due to its efficiency in acquiring users' attention and driving them to take the next course of action while adding value to what they seek online. It, therefore, shifts the focus from content targeted at selling to content telling a story that connects.
It addresses the three 'Es' of inbound marketing, i.e., engaging, empowering and educating, thus serving mutually. Again, content writing companies have been successful allies in fulfilling the goals of digital marketplaces through their website content writing, blog writing, article writing and other content writing services.
5. Search engine optimization (SEO)
As the digital success of any business is significantly dependent on its visibility, search engine ranking, the website traffic and internet authority, SEO can prove to be an unfailing digital marketing strategy.
It is more so in case of online businesses that are largely dependent on this platform for their success.
Apart from these, the creation of online community and periodic launch of marketing campaigns can be other crucial strategies for the purpose. Integrate these techniques in your digital marketing strategy to ensure your online business catches up with the changing digital scenario and remains unbeaten.