All You Need to Know About Programmatic Marketing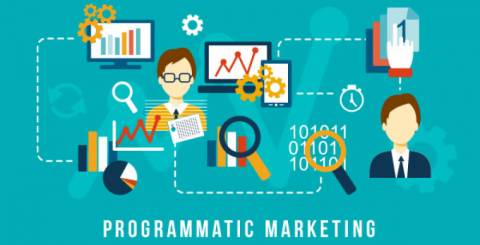 https://adcumulus.com/app/uploads/2015/10/AdCumulus_Blog_Programmatic_V1.jpg
Gone are the days when ad agencies relied on Television, billboards, newspapers, and radio to promote their products and services. Now, advertisements are showcased on digital platforms. Taking forward, the innovators have introduced a newer concept named programmatic advertising that has eased a lot of efforts for the advertisers. Programmatic advertising is the process of selling and buying advertisements automatically online. This includes using different platforms to sell inventory on the publishing sites where buyers can buy a particular ad space to display their ads.  
Brands and Programmatic advertising agencies use a Demand-side platform (DSP) to determine the price and understand which one is worth buying. On the other hand, publishers use a Supply-side platform (SSP) to sell their ads. This strategy has helped save a lot of time and money. Earlier the process of buying and selling required a lot of time as it was done manually, while today due to automation is occurring in multiple platforms in milliseconds. Also, marketers have saved their money in delivering ads to poor-quality leads. So, before you head on learn about programmatic advertising in detail from the following article 
Types of programmatic advertising 
The automated selling and buying of ads online is divided into three different types
Real-Time Bidding (RTB)
This approach is quite flexible as it allows advertisers to bid on ad space in real-time. Once the user clicks on the web page, the publisher puts that ad space up for the auction. Advertisers compete for impressions and the one who bids the highest wins. They are given the space to put their ad up. This process just takes seconds. 
Programmatic Direct
This process includes a two-way agreement. Publishers and advertisers decide the terms for a media campaign. With the help of AdTech, they automate the campaign delivery and reporting. Here the advertisers have the liberty to choose ad inventories, audience targeting, pricing, and frequency capping.  
Private Marketplaces (PMP)
Private marketplaces target the group of advertisers and offer them an advertising inventory in a private market, thus limiting it to interested people. This is generally conducted by publishers who wish to set an ad inventory for premium advertisers. This inventory is exclusively accessible to DSP users or customers.  
Uses of programmatic advertising
Machine learning algorithms 
The algorithm itself identifies data and the best platforms to reach the audience.
Audience insights 
Programmatic advertising gives insights about audience engagement like the time of traffic, which group of people viewed the most, clicks, engagement in a particular campaign which can be improved or maintained. 
Audience targeting 
Audience targeting can be done specifically on the basis of consumer behavior, interests, actions, demographics, purchase intent, and location. Advertisers use different strategies like retargeting, prospecting, lookalike targeting, and contextual targeting.  
Bid management 
You can also set your bid or budget which is yet another way of automating your process. Marketers set their budget, goals of impressions, and it goes up timely. It also matters how much you bid, if the price is too low the chances of getting a good number of impressions are less. 
Campaign optimization 
You can optimize your campaign in a small amount of time. They do not happen in real-time but are automated and make the process more seamless. 
Benefits of programmatic advertising 
Programmatic advertising gives value to both advertisers and publishers through its benefits. Check out from below 
Higher reach 
Using programmatic advertising, advertisers can expect a higher reach by serving ads to multiple ad networks and exchanges. You can use and place your creatives on several different websites and get a higher reach. 
More transparency and control 
Publishers can enjoy controlling their creatives since they get extensive data on their ad activity and placement. 
Cost-efficiency 
Here you can manage your creatives and employ fewer people to handle the process of programmatic advertising. This technology allows publishers to sell their ad inventory at their desired prices in digital auctions. 
By now you might have realized how valuable and beneficial programmatic advertising is. Programmatic advertising is the next big thing in the future of digital marketing that you will need to grow your business and popularity online.