Replacement Kitchen Cabinet Doors
Introduction
No kitchen is complete without a complete network of cabinets. Cabinets are the most important furniture of your kitchen as it helps you to store all your food items, appliances, kitchen utensils and so much more. It is the perfect organizer for your kitchen and thus when you are planning to give your kitchen a fresh new look make sure you do something about your kitchen cabinet doors. However, when you are planning for a renovation you would need to think about a few factors that would make your job easier. You need to think about a budget, your time and what to renovate.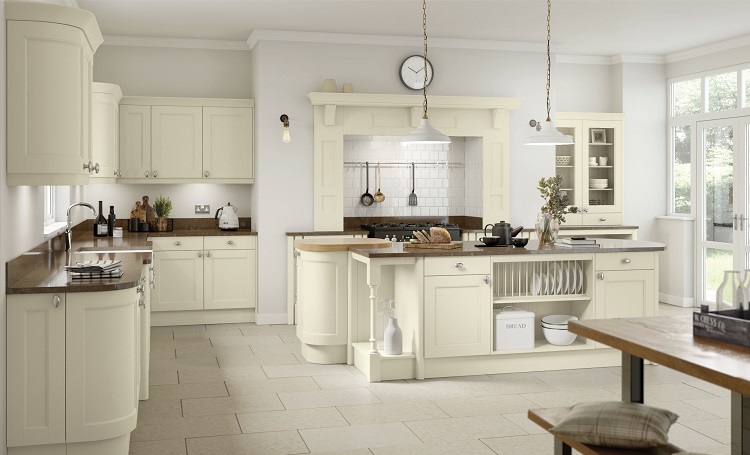 Renovate the kitchen keeping the cabinets intact
Renovating your kitchen does not mean that you would need to bring down the whole kitchen along with the cabinets. Generally cabinets do not get destroyed so much if you do not have problems like moulds and damps. That is why the best way to get a quick renovation is by using replacement kitchen cabinet doors. Yes, replacements doors for kitchen cabinets are available in the market. Now you can just buy these readymade doors and fix them on the cabinet face. It is as easy as it sounds. You can also get these doors made to order and fix them. This way you would not need to strip of the whole kitchen and get a brand new look in a few days time.   
Make your kitchen look spacious with replacement doors
One of the best things about using replacement doors for kitchen is that they are available in various sizes, material, colors, textures and finishes. So you have a plenty of options to choose from. Now we all need a spacious kitchen because that is one place in our entire house where we spend time cooking, baking, eating and even reading with a cup of coffee. So making your kitchen spacious is an important thing in your agenda. While renovating with replacement kitchen doors you can use light colors such as white, light yellow, off white leafy green or combination of these colors. Adjusting the lights along with these colors will make your kitchen look a lot bigger than what it is in its present condition.    
Replacing and refacing is not the same thing
A lot of people assume that refacing the kitchen cabinet doors is same as replacing. However these two methods are quite different from each other. Replacement of doors involves new doors while refacing of a cabinet door is done by changing the laminates or color of the door. It is always recommended to use replacement doors rather than refacing it. Ready to assemble doors are best of replacements. However you may also use customized doors made from wood, veneer or laminates.
The financial side of replacing kitchen cabinet doors
One of the best things about using replacement kitchen cabinet doors is that it helps you save a lot of money. Yes it is one of the most cost effective ways to give your kitchen a new look. Firstly it does not let you change the entire cabinet system in your kitchen. All you need to do is buy ready to assemble or RTA doors especially made for kitchen cabinets and just fix them on to the cabinets. You won't need any technician to do it for you. If you have a basic knowledge of wood crafting then you will be able to fix these doors in no time. These RTA doors come with instruction manual which you can follow to assemble and fix. Veneer doors come quite cheap and they are quite long lasting too. 
Conclusion
Renovation can be truly successful when you have a creative mind. It is just not a big budget that can help you have a fantastic kitchen, but a creative mind and some intelligent decision that can revolutionize kitchen renovating ideas. The best thing is you may not need any help from a professional. So when you are using replacement kitchen cabinet doors you are choosing the smartest way to give your kitchen a whole new look. You can do so much just by replacing the doors and have a kitchen that is cozy, airy, bright and spacious. All you need is a good plan and the best guide to replace the kitchen doors.