Realtor vs. for Sale by Owner: Which Yields More Money?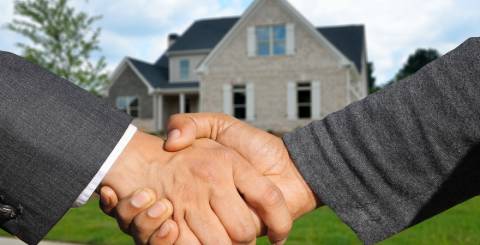 Royalty free image from Pixabay
Planning to sell your home? Then you might be contemplating whether to involve a realtor or to opt for the For Sale by Owner route. Either way, the keys to successful selling are appropriate pricing and, of course, having a strategic marketing plan in place.
Though the For Sale by Owner option tempts most homeowners (which is mainly to avoid paying the realtor commission), they usually end up contracting professional services to aid them in closing their real estate deal. This assistance is especially necessary for those with little to no experience in home selling.
The decision to sell your house yourself to avoid paying a real estate agent's commission doesn't come without its unique wave of challenges. The person to help you navigate those waters is a realtor.
I reached out to the pros at Glass House Real Estate to get a realtor's take on the issue. Take a look at how a realtor can help you.
Why It's Best to Engage a Realtor
You get more value for your home
Going the FSBO way will indeed save you the realtor commission, but it won't earn you as much profit as you'll get with a realtor.
Realtors are experienced and equipped with the tools to do the job right. They will provide you with a comprehensive market analysis to ensure you price the home competitively but profitably. In addition, they create a buzz that helps to command a higher price.
Remember that realtors:
Have unlimited access to the MLS, the most extensive marketplace with the most buyers.
Possess superior negotiation skills.
Hold precise knowledge of the local market and can effectively utilize the existing market data to determine the best price.
Saves You Time
Selling a home entails many exact procedures; each process can be overwhelming even if you possess real estate, marketing, and legal knowledge. From answering inquiry calls to scheduling viewings or an open house, the process can become frustrating especially if you hold a full-time job.
A realtor can handle all of these tasks on your behalf while also ensuring that the property sells in the least time possible.
And when it comes to safety, you can trust realtors to show your home to potential buyers when you're not around because they ensure preliminary screening of the people touring your home.
They Handle all the Negotiations
Selling a home calls for skillful negotiation between the seller and the buyer. Since it's a legal transaction, the negotiation extends to the buyer's agent, attorney, appraiser, and home inspector, as well as the bank.
Without the proper skills, you can end up selling your home for a much lower price as opposed to if you contract the services of a real estate agent. These professionals are often actively involved in the sale of homes hence clearly understand your local market and the current prices.
Paperwork Assistance
Depending on your state's home sale legal terms, you may be forced to contract the services of a real estate attorney to ensure the successful completion of your sale. For example, a realtor can help you avoid overlooking crucial disclosure documents—a mistake that could land you into a lawsuit.
However, you get peace of mind with realtors since they hold an in-depth understanding of all the legal procedures and documents concerning home-selling and will even help you find an attorney when needed.
Access the MLS
The most significant advantage of listing with a realtor is quite possibly your home's inclusion on the MLS (Multi Listing Service). The MLS is the largest, most interactive platform that realtors across the nation use to market homes.
Your listing on the MLS is a benefit you can only receive if you work with a realtor. This platform can make the difference between a home that sells quickly and one that lingers long on the market.
The Takeaway
Being carried away by the thought of evading all the costs that come with realtors can definitely tempt you to list your home as a For Sale By Owner. However, before you make that final decision to sell your home on your own, consider getting professional advice to establish what would work best for you.
Instead of considering a realtor an expense, think of them a partner in selling your home in an uber-competitive market--one that can help you yield a bigger profit from selling your home.