Property Management Tips to Earn Passive Income From Real Estate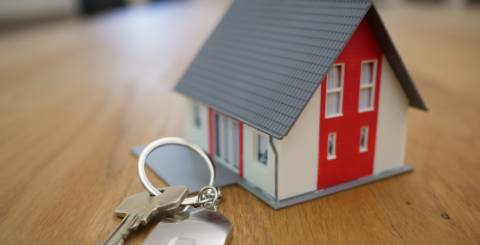 https://unsplash.com/photos/rgJ1J8SDEAY
Is there anything more satisfying than passive income from real estate? It can supplement your regular income and help you achieve a high level of financial comfort.
However, this type of income is not as passive as you might believe if you've never had any experience with it. You still need to put in a considerable amount of effort in this type of business to make it work.
So here are some property management tips to help you reap all the benefits of owning real estate.
Buy Smart
If you don't already own property, and you wish to buy some in order to rent, you can't simply buy whatever random place you like. You need to be smart about purchasing real estate if you want it to pay off in the not-so-long run. Here's how.
Pay Attention to the Market Trends
Many factors can influence the shifts in the real estate market, most notably great economic changes. You need to do thorough research and understand what's in demand. For example, in a difficult economic climate, it might be smarter to invest in housing than commercial properties, such as hotels or office spaces.
If you have your eyes set on a particular part of the real estate market, keeping track of the market trends will help you decide on the best time to buy. You'll be better able to predict the affordability of your options.
Choose a Great Location
Great location is often a relative thing, and it varies from person to person. However, if it's your first time purchasing a rental property, it's best to buy locally. That way, you'll be able to keep an eye on your investment and check its condition often.
One way to figure out where to buy housing property is to think about what kind of tenants you want to attract. If you want to attract respectable and trustworthy families who are likely to stay for a long time, try looking for houses in popular neighborhoods with a good reputation and great schools around. The real estate prices in these areas are likely to keep increasing over the years.
Avoid Fixer-Uppers
It's easy to get carried away with dreams of buying a cheap old tumbledown house and increasing its value significantly through renovations. However, if you're not already deep into real estate, you should avoid this venture at all costs.
If you're not experienced in this type of work, a fixer-upper house will hide many little surprises for your wallet. Ultimately, it might cost you so much more to fix the house than you have projected, and you might not even be able to finish the project.
Invest Time and Money in Your Property
Investing in real estate is a continuous effort. You can't just buy a property, leave it be, and expect it to earn you money. You need to take great care of it and make sure it's attractive to potential tenants and that everything works properly.
Investing in regular maintenance will actually save you money in the long run and ensure that there are no breaks in-between tenants. If you're having trouble finding tenants, or they don't tend to stay long, you might want to take a serious look at what needs fixing and even ask people what they didn't like about your property.
Devise a System and Stick to It
To be a successful property manager and get the most out of your real estate, you need to be organized. Make sure you have a system for keeping track of your and your tenants' responsibilities and important documents.
You also need to create an efficient system for screening potential tenants so that you don't end up with someone utterly irresponsible or problematic.
It's a great idea to use property management software, which can help you stay on top of your duties and tasks. By being a responsible property owner, you make it easier to track your cash flow and know what you can do to improve it.
Consider Hiring Professional Help
If all of this sounds like too much work for your passive income, you should consider hiring a professional property management company. Using the services of these professionals will allow you to sit back and reap the benefits of their expertise.
A property management company can take charge of the entire renting process, from marketing to collecting rent, and thus, alleviate the workload you'd normally have.
These companies are usually highly flexible, and you can make any arrangement with them. For example, maybe you just need help marketing your property or doing the inventory and resolving disputes with tenants.
As you can see, earning passive income from real estate requires a fair amount of effort and money. The good news is you can streamline the whole process of property management and even outsource it completely to a trustworthy company.