8 Undeniable Benefits of Using Property Management Software (Beyond Saving Time & Money)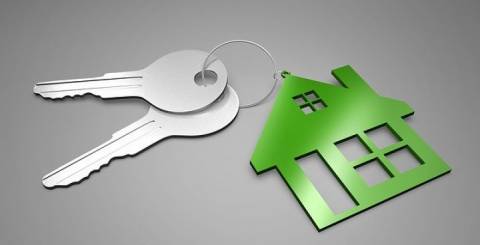 Image by Shahid Abdullah from Pixabay
Why work for hours when you can automate manual tasks in minutes? 
The most significant benefit of investing in property is a steady stream of passive income. So, suppose you are spending all your time screening applicants, preparing lease agreements, and collecting payments. In that case, you're doing it all wrong. 
Property management solution allows you to automate all your manual, time-consuming tasks at the click of a button! It enables property management agencies, landlords & realtors to manage and monitor their properties on one user-friendly platform. It can automate mundane tasks like: 
Promoting vacant properties 
Screening applicants 
Managing regular maintenance 
Collecting rent
Tracking expenses & profits 
Property management software enables you to stay organized and still be handed off to sum it up. Here are 8 easy ways to leverage a feature-rich property management solution to speed up your operations and save a significant chunk of your time and money.   
1. Automate Administrative Tasks: 
Recording data manually in spreadsheets is mind-numbing & time-consuming. Moreover, manual work is prone to errors and does not give you reliable results. To generate reports, you need to analyze complex information that can take up a considerable chunk of your time and effort. 
Property management software can accurately analyze data and auto-generate reports in real-time. This allows you to stay on top of your operations, make informed decisions & exercise complete control over your finances.  
2. Stay on Top of Maintenance Requests: 
Missing out on necessary maintenance work can prove to be a costly mistake for property owners and managers. When you skip maintenance, a minor issue can transform into a crisis. 
A property management software integrates fantastic features that allow you to schedule maintenance during move in and move out. You can also set up automated notifications and reminders for maintenance requests to ensure matters never go out of your hand. 
3. Remain Accessible Round the Clock:
The biggest problem faced by property owners, vendors or tenants is when the property manager does not respond to their emails or does not return their calls. This problem becomes even more significant when there is a maintenance problem. Plus, it can also harm the reputation of your brand.  
A property management solution integrates an easy-to-use portal that allows tenants and owners to communicate in real-time. When you are easily accessible & everyone can reach you instantly, it improves your relationship with customers and keeps them happy. They can get the repairs done on time and have their queries resolved immediately. 
   
4. Promote Properties 24x7:
If you manage your rental properties firsthand, you need a lot of inputs from the host to manage listings and update them from time to time. A property management software not only keeps your listings updated but also makes it easier to manage customer reviews. A PMS is designed to eliminate all the pain points of realtors. 
Being accessible is the key to getting good reviews and improving brand reputation. This is why a PMS ensures real-time and consistent communication with all the parties involved. In fact, you can also deploy an interactive chatbot to answer common questions.  
With a user-friendly platform that can be accessed anytime, anywhere, you have all your communication threads in one place. A PMS integrates with major social medical channels to expand your online reach and promote your vacant properties organically through high-quality images, engaging videos, and guest comments. 
 
5. Never Miss a Key Step:
Keeping a constant track of payments is tedious. The entire process is slow and can take a couple of days. Moreover, manual processing can easily make things slip through the cracks. If you don't want to miss a payment, move your records to a software solution. 
Property management software facilitates easy online payments through smartphones. This allows you to receive your payments on time while online records enable you to securely track your financial transactions. 
6. Ensure Superior Guest Service:
The key to running a successful real estate business is offering unmatched customer service. Your clients have plenty of options to choose from, so you need to focus on creating a competitive edge with a memorable stay. 
A property management solution allows you to automate all your day-to-day tasks so you can shift your focus to satisfying your guests with top-notch service. From an operations standpoint, it allows you to streamline and speed-up everything from cleaning to repairs to communication. 
With smart technology, you can increase your occupancy rate, accumulate great reviews, and reduce your costs while your profits continue to soar. 
7. Maximize Profits with Dynamic Pricing:
The biggest benefit of using a PMS is its ability to optimize property rates based on market demand, consumer behavior, and previous buying patterns. The software uses artificial intelligence to analyze seasonal peaks and surrounding availability. It empowers you to maximize your revenue potential across all your listings with dynamic pricing. 
8. Screen Applicants:
Property managers need to make sure that they bring the right customers onboard. This means that you need to have a foolproof tenancy screening process in the first place. Property management software allows you to automate the applicant screening and cut down on tenant turnover. This makes everything easier for you as well as your existing and potential clients. 
To Conclude….   
Having a comprehensive property management solution in place, every real estate company can accelerate its daily business operations. It is right from advertising properties to processing payments. The amount of time and money they save with automation can be used on enhancing brand visibility and improving business reputation.