Popular Myths and Facts about Node.JS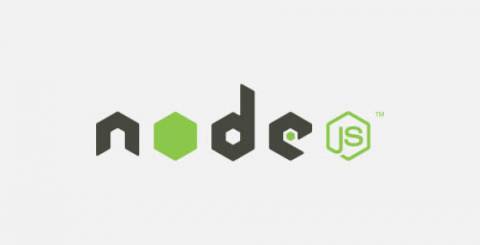 What is Node.js?
Node.js represents JavaScript, is an open-source, cross-platform, back-end runtime environment. It runs on the V8 engine and does JavaScript coding outside the web browser you are using. Node.js development company lets its developers use the JavaScript language to create the command line tools and the server-side scripting. Therefore, Node.js can be regarded as a unified web application that revolves around a single programming language. It does not differ in languages for client-side or server-side scripts.  
Uses of Node.js
Node.js has some good uses to discuss. There are some areas where it performs excellently. Here are its benefits:
Server-side web apps
When Node.js is paired with Express.js, good classic web applications can be developed on the server-side. However, this subject goes into discussion many times. On the other hand, if the app is at the lower side of CPU computation, it can be utterly built-in JavaScript. 
Chatting
Node.js can be termed as a real-time application that offers a messenger chatting system. It can handle multiple users, significant traffic, large-size data, and functioning across different devices. Therefore, it is suggested to learn Node as it imbibes all the prerequisites of a standard Node.js app.
Tracking dashboards 
Node.js can be used to make system dashboards. Thus you can track the activity on the dashboard and collect real-time data concerning website visitors. In addition, you get access to the user statistics and their activity on the apps. 
Streaming of Data 
Node.js has been used to create few positive features. It takes into consideration that requests and responses of HTTP are nothing but data streams. 
Facts about Node.js
1. JavaScript the Almighty
JavaScript language has been found to possess better performance than other languages and their shortcomings like Ruby and Python. Also, there are fewer instances of human errors. The reason is, programmers can distance themselves from mental switching between the server and the browser. 
2. Powered by Google Chrome
As specified earlier, Node.js operates in the back-end and is powered by the Google V8 engine. It has similar runtime as in Google Chrome to accomplish JavaScript in the front end. Thus the Node.js development company and its developers can create dynamic runtimes. Google lists Node.js as one of the powerful system engines.
3. Supported by JSON
Node.js is a JavaScript object notation. It can be termed as a robust and famous data exchange format. It is simple in functionality that permits the developers to develop APIs in lesser time. Therefore, it is considered one of the strong pillars of JavaScript. 
4. To share is to care
The community of Node.js is friendly and open to communication, and they also share packages of code. The ethics of Node permit these actions and also aid to its simplicity. It is so that in a public repository, any author can develop modules and publish the codes. Thus, when you face any challenge with a Node.js task, a solution is usually available. 
5. Power of NPM
NPM is considered a packet manager for Node.js. It is like Maven Central of Android and Java, Composer of PHP, RubyGems of Rails, or Pod of iOS. The front end-developers use NPM nowadays for their projects. However, small in size, packets of NPM prove to be helpful for automatic tasks like grunt and gulp. It has a substantial library, which is also a packet manager for front-end development. 
Myths about Node.js
Myth no.1
Node.js relies solely on the Google Chrome V8 engine only.
Myth no.-2
Node.js is just a framework
Myth no.-3
Developers at the beginning stage cannot work with Node.js
Myth no.-4
Node.js does not support multi-threads.
The Actual Facts
Node.js is an open-source and cross-platform system used to build web applications.
Node.js is a server that can execute JavaScript.
Any developer or programmer knowing JavaScript can learn Node.js.
It supports multi-threads. 
Conclusion
Node.js is a great tool that can be deployed to build server-side web applications. It's build-in JavaScript. It is dynamic which evolves and expands regularly. If you wish to use it, get in touch with a reliable Node.js development company.