Perfect Summer: How To Plan Your Pet's Staycation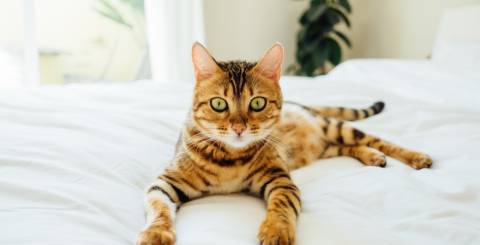 Owning a pet is a rewarding and love-filled experience, going to the extent that people often consider their little companions to be best friends or even family members. So it is not surprising that pet owners like to share everything with them. Although it's not uncommon to take your pet on trips with you, there are many occasions preventing that. But going on a vacation shouldn't be stressful for you or your pet. Nowadays, there are several options for this separation period to go by calmly and with minimal or no effect on the pet.
Veterinary accommodations
Many vet clinics have accommodations intended just for this purpose. If your pet has some health issues and needs to be under a professional supervision, veterinary accommodations are the safest choice. There they will be provided with specialized care and immediate reaction to any problems that may arise. Also, you may ask if there is 24-hour monitoring of animals if your pet is not comfortable staying alone at night or needs constant veterinary attention. Ask around among pet owners or search the Web for blog posts since personal experience is the best source of information.
Specialized boarding
Kennels and pet hotels may be the perfect solution if you own an energetic and sociable dog. There, it will play with other dogs, have all-day entertainment and an outdoor space to run. Many of them have special programs and activities planned for the pets and a veterinarian on staff for any emergency situation that may arise. Also, if you own a pup or an untrained adult dog, you may choose an accommodation with a dog trainer to teach your furry friend a few useful tricks while you're away.
Cat boarding as a type of accommodation, for example, is specially equipped to take in cats. Since cats tend to be playful, and are fine just by themselves, these accommodations are specifically designed to make sure your feline companion is on top of its game of scratching and snoozing. Be advised to check the pricing and requirements to place your pet in this type of boarding, and also inform yourself on all the benefits such an accommodation provides.
Pet-sitting
Most of the owners consider leaving their pets at a family member's or friend's house to be the best option. This decision not only comes as cost-effective but is also based on the notion of familiar surroundings. It does sound like the perfect solution, but not all pets are ready to go from their homes or do well outside this safety zone. Dogs are especially known to suffer from separation anxiety and are prone to be more sensitive to change of environment.
If finding someone familiar is a problem, then maybe you should consider hiring an in-house pet sitter. Their job ranges from coming to your house several times a day to feed and walk your pet to staying at your home for the whole time of your absence - day and night. Ask for recommendations for a sitter from your veterinarian or other pet owners, and search the Internet for experiences and advice. Most importantly, listen to your pet. See how it reacts to this new person in its space, how they interact and click together.
Some additional advice
Before going on a trip, take your pet to the vet for a regular check. It is very important to know in which health condition you are leaving it and what instructions to give to its caretakers. Check if all vaccination is in order, as well as if your pet is cleared from fleas and infestations since some kennels and pet hotels require official documents proving that. If your pet has some special dietary regime or is taking supplements, make sure you have informed its sitter or caretaker about that.
Every pet has its own thing, some special daily routine, so make sure that it is followed in your absence, since changing that may be an additional stressor. Also, owning a special needs pet requires more careful and attentive care so make sure you're leaving behind very detailed instructions and that you have chosen the perfect care.
All in all, going on a trip should be minimally stressful for you and your pet. Some Internet articles, forums or plain talking to other pet owners can be extremely beneficial, and help overcome all the uncertainties and fears you may have. But before giving your friend an abundance of hugs and kisses before you leave, make sure you're also ready to be separated since sometimes it can be hard for us, too.