Perfect Pretty Pink Nails For the Right Outfit Look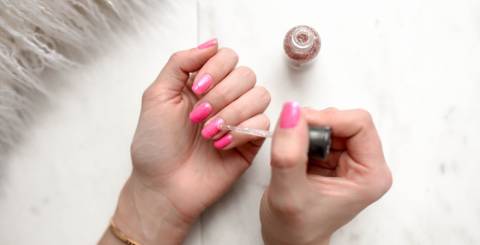 https://unsplash.com/photos/Xf7o2W7qgP0
Pink nails are appealing to the eyes and many women love this color as well. The color is youthful and it can go with any outfit. Nails are beautiful accessories to your outfit and having the right colors can make or break the whole look. Any fashion expert will agree! For this, I have curated some of the best colors from influencers around the world.
Perfect Pink Nails
Pink nails are perfect for spring and summertime but you can opt for these any season. During the winter this lovely color will warm your heart. The perfect pink nails will make any season better. How to make your pretty pink nails even better try using topcoats over them. There are plenty of shades of pink so find the right one for your skin tone.
Pink shades that are commonly used are hot pink, light pastel pink, and Barbie pink. All shades are more common depending on certain occasions and personalities. The pink nails can be a good color choice for even Valentine's Day it is quite romantic.
Cute Light Pink Nails
Light color pink are some of the most romantic colors. The delicate pink color is feminine and gentle and represents softness. Gel and acrylic nails remain the most popular nail type.
Acrylic or gel
Acrylic creates a protective layer on the top of the nails. If you opt for a professional manicure you may be given these options. Acrylic nails are hard, it is used mainly when applying fall nails and also the polish life. Nails polish is easier to chip when done on your natural nails. If you want your pink nails to last longer you should consider getting acrylic nails.
Gels nails are just as strong as acrylic nails but with a more natural appearance compare. You can choose any of these and the result will be basically the same.
Romantic pink nails
You can get some lovely nail designs for Valentine's Day with pink color. Soft colors with a design that symbolize romantic gesture. Mix pink bright pink and light pink to create beautiful modern nail designs that are everything. If you have steady hands you can create beautiful text on your regular nail art. I would use text with love or heart as these are a good choice. You can choose flower designs they also work well with romance. The rose design could be pink with a white base or something as bold as yellow.
Choosing the right shape nails for Pink Polish
Coffin shape nails
Deciding on the right nail shape is the next thing to pull off killer nail designs. My personal favorite is coffin shape nails because it's wide enough to do a lot of different designs. These are usually fake nails but maybe if your natural nail is long enough you can shape it to mimic coffin shape.
Stiletto nails
These are another type of manicure with fake nails at the tip. These type of fake nails resemble the stiletto shape, the triangle shape is carefully cut. They are usually long and popular among well-known celebs like Cardi B. If you want to show off your nail design they will good with these.
Almond shape
These are another version of fake nails close to stiletto but less pointy. They are shorter and with a rounder, tip compares to the stiletto shape. Almond shape nails are super glam and more practical for everyday women. Almond nails refer to the shape of an actual almond.
Short Square Shape
These are just as the name says short and square and for women who love shorter nails. They look really cute when design correctly. I love these nails best with natural colors because they look a bit more natural to me.
Whichever shape nails you decide on pink will look really pretty on them.