Coffin Nails and Color Ideas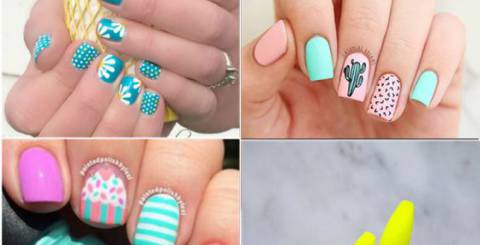 https://www.pinterest.com/pin/450219293997386079/

What are coffin nails?
These type of nails shape similar to box shape nails. Usually coffin nails are done on long nails. These nails were popular in the 90's and still appealing today. Although this finger nail shape reminds people of a coffin, it's not in a creepy way.
The coffin nails are doesn't have to be dark or Halloween like. These nails are actually elegant and work best on long nails. You can choose colors such as lilac, you can choose designs such as transparent designs, Indian, 3d designs. Elegant soft pink or just go all out and do whatever you want. Get some multicolor all house party nails to match your style and event. Personally black and white is my style because of how easy they are to go with anything. Wear these nails at the office and they still appropriate for after work. So next time you get a mani try out some elegant black coffin design.
Here are a few nails design you should consider this year:
Rose Gold
Rose gold is a popular color right now, whether it's in your hair or on your nails it's a color to consider. You can choose to add another color to one or two fingers for a statement.
Nails with good stripes, there are a few design well done with pain brush but if you cant do that you could buy stickers. Nail stickers. Nail stickers are usually cheap and you get a lot to use for your DYI.
Fall Floral nails these are also some of my favorites. Fall florals you can enjoy these type of designs from spring. In spring and summer you make these with more vibrant colors. During fall season you can try darker colors, such as black blue, dark red etc.  These are girly and you can enjoy for any season. If you are thinking of getting these designs you can get some inspiration online to show your nail technician.
Dark Crystals and stained glass nail design
These gorgeous designs are super fun and stylish. I think these are just perfect for night events and special occasions. They are not technically wedding formal so I would not recommend you wear to your wedding. These are nice for birthday parties and prom, your nails will surely stand out all night. You can mimic the look of beautiful stained glass. Get this manicure if you want something new and evergreen all wrap in one.
Marble effect
This is an interesting designs and it's a bit tricky without help. So maybe getting a DYI nail kit and your girlfriend to help you out with these. With a little practice you will master these so don't feel bad if you are not a pro yet. All beautiful designs take practice and these are totally worth it.
Polka dots
This is the basic design everyone can do, its beginners friendly. We all maybe did this as our first big designs. Polka dots doesn't mean boring anymore lots of interesting colors to add to your designs now. I personally like to have different colors on every fingers and then add interesting vibrant dots. What I use is my dot tool to create dots of different sizes. These you can buy locally or online at an affordable price. This year I enjoy the Easter egg nail designs using these technique. So if you didn't do this, give it a try next year on long coffin or short box almond shape nails.
Cow print nails
These became even more popular this year, thanks to Kylie and Ariana Grande. You can search the internet for ideas how to achieve this look.
Which nail design is your favorites? What nail shape do you wear most?