OTT Streaming Apps: Impact on Media and Entertainment Industry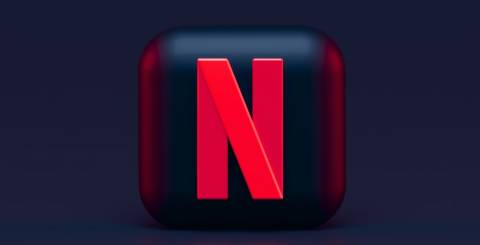 A staggeringly high number of people today rely on services such as Netflix, HBO Max, Amazon Prime Video, etc. for entertainment. They are what the market refers to as over the top (OTT) services. They are content providers that allow users to stream their media and content online. It must be noted that OTT can be used to describe any offering that offers videos on demand, audio streaming services, etc. Now, as you can imagine, the emergence of OTT has taken quite a toll on the traditional media industry.
You would agree that most of the OTT services are associated with dedicated TV or phone subscriptions. It focuses on web alternatives leading to an increased OTT consumer adoption. This doesn't mean that traditional networks will go away entirely.
The customers tend to maintain the dual preference of Netflix and Amazon Prime subscriptions along with their traditional cable services.  Though, one should also keep in mind that OTT services are relatively new.  They could still go through some major changes as they are still part of the refining process through the years.
I feel that OTT platforms in the future would bundle together, similar to how traditional cable packages work. It is still at a nascent stage and we can expect some of the cable companies now offering OTT solutions like HBO with their premium subscriptions
Before we can understand the tremendous impact the services have had on the conventional media market, we must first understand precisely how OTT services are delivered to users. 
    1. Smart TVs: The new crop of TVs in the market now comes with pre-installed OTT apps.
    2. Mobile devices and smartphones: The platforms offer mobile apps as well as apps for other mobile devices to ensure users have access to their content even on the go.
    3. Personal computers: They are accessible via websites or web apps on laptops and PCs
    4. Digital media players: The market now also offers solutions such as the FireStick, Apple TV, etc. that turn even a standard TV into a smart one and allows users to access OTT platforms and other apps on their TVs.
Now, time to take a look at some of the many ways OTT is taking over the reins from traditional cable TV and media.
    1. Original content: Traditional TV is, understandably, quite limited in the context of content it gives you access to. OTT, on the other hand, not only offers everything that cable TV can but also tops it up with original content that is exclusively available on the platform of choice that has produced it.
    2. Low cost: Yet another reason why OTT is far more appealing than conventional cable TV is the cost. You see, customers gain access to a virtually limitless content library for a comparatively minute monthly subscription fee. With TV, however, you do not have access to nearly as much variety for the fee one pays.
    3. Use of different devices: One of the most critical ways in which OTT has distinguished itself from traditional media is the devices via which it is delivered. You see in the old days, watching cable meant using the only device available, i.e. TV. With OTT, one can watch whatever it is they want on their phones, tablets, TVs, laptops, and countless other devices.
 OTT technology is no longer a novelty by any means, this much is abundantly clear. And while it has already caused quite a bit of disruption in most markets all over the world, it still has a long way to go. This is perhaps best demonstrated by the fact that even in the most mature OTT market in the world, i.e. in North America, the adoption rate for services is 51 percent.
With that being said, the immense potential OTT offers for companies operating in this space is undeniably humongous. So, if you too want to jump on the bandwagon and take your business to the next level, you know that undertaking an OTT app development project is the right way forward.