Mobile Apps: Why Businesses Need it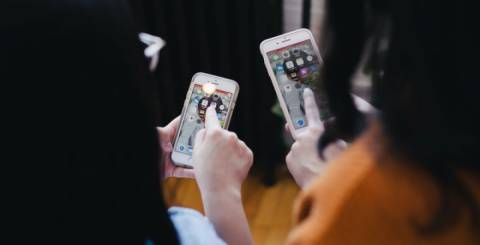 https://unsplash.com/photos/NYMJYXfZG-g
Today, we exist in a highly digital world. After all, we have come a long way from doing processes manually, in-person; instead, we mostly rely on digital tools and solutions, especially mobile apps, to execute most of our day-to-day tasks. Be it transferring money, making payments for purchases, buying furniture, and so much more — we can now do all of it and a lot more from the comfort and convenience of our homes. It is a fundamental shift that has not escaped the eyes of the businesses that serve us, who are now increasingly employing mobile apps to their benefit and to offer us enhanced convenience.
This change in how businesses deliver their services to us is also a significant shift in strategy — one that has gotten most companies across the globe wondering if they should get in on this trend as well. The simple answer is 'Absolutely!'. You see, mobile apps aren't merely another means of offering just enhanced convenience to customers. No, sir; mobile apps, when employed strategically, can serve companies across the broad spectrum of industries across the world in countless ways. For starters, it can instantly boost brand awareness across a more extensive audience base. Now let's take a closer look at some of the other benefits businesses stand to gain from integrating a mobile app in their operational strategies.
Building an audience: As noted above, a mobile app allows you to reach, connect, and engage with a substantially bigger audience base — one that is spread across the globe. Provided the app is robustly-built, seamlessly executes its purpose, and offers a quality user experience, garnering an extensive set of customers to serve becomes as easy as ABC!
Customer loyalty growth: Of course, fostering loyalty among customers is a big concern for businesses, especially in such a cut-throat market. Mobile apps make it substantially easier to do that, thanks to their ability to deliver high-quality, seamless customer experiences. Once customers can access your services and products without a hitch, thanks to the app, you can rest assured they will return to your brand as long as it remains a competitive proposition.
Improving sales: Mobile apps are a relatively new means to achieve sales, but that doesn't mean they are any less potent than the conventional tools at the disposal of businesses worldwide. Considering that a significant portion of the global population now relies on smartphones and mobile devices for most of their tasks and chores, mobile apps are rendered a highly attractive means to conduct business. It offers businesses the ability to send push notifications, delivered tailored content and personalized offers, etc. — all proven means of improving sales.
Business process optimization: Even if you opt to build an enterprise mobile app instead of a customer-facing app, you still stand to gain immensely. How? Well, it can help you monitor employees' productivity, enable seamless communications, share documents and files, enable employee mobility, and quite a lot more. All of these factors, especially ones that will allow mobility, have a demonstrated ability to help companies optimize their business processes and enhance their results.
Stand out from the competition: Just a website, especially in today's day and age, is just not enough. A mobile app enables companies to truly leverage the potential of technology in the pursuit of their goals. As observed in the discussion above, they also empower companies with a plethora of benefits. When executed strategically, the cumulative benefits of using a mobile app can sufficiently help a business gain an edge over its peers in the market.
There you have it, folks — all the many ways mobile apps can give any business countless benefits. But be careful — no matter if you opt to hire an enterprise mobile app development company or opt to build a customer-facing app, careful planning is necessary for success.