Medical Negligence - Huge Problem In Britain & Growing Fast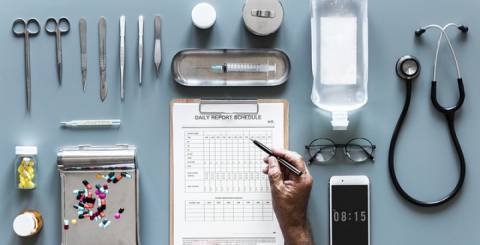 One of the biggest issues in Britain since PPI is the issue of medical negligence. Medical negligence is defined as a situation where a medical professional has neglected their duty of care to the patient and has actively or passively caused harm to the patient as a result of their negligence.
This is becoming such a major issue in the UK, that the NHS (National Health Service) are paying out millions in compensation on a daily basis to the victims of medical negligence and in some cases awards in compensation for the families left behind if it has been instrumental in the death of a patient.
How Do I Know If I Have Been The Victim Of Medical Negligence?
In short, the best way to find out if you have suffered from medical negligence or clinical negligence is to get an expert solicitor to investigate the potential claim on your behalf, this is because in general, members of the public will not know what to search for or what the tell-tale signs are which are the determining factors in any clinical or medical negligence claim.
What are the most common forms of medical negligence?
Negligence of a medical nature comes in many different forms:
Misdiagnosis: This can be a wrong diagnosis, it can be a late diagnosis, it can be much worse, people have not only come to medical harm and serious injury as a result of the wrong treatment coming from a misdiagnosis but some of the less fortunate individuals have even suffered death.
Wrong Prescriptions: Some individuals have been prescribed the wrong medication by physicians who have either not followed protocol or have made serious mistakes in prescriptions which has resulted in harm, addiction, and all kinds of nasty side effects for the victims of this particular form of medical negligence, with the placement of trust society puts in doctors and GP professionals and the duty of care assigned to them, this is not acceptable and cannot go uninvestigated.
Surgical Injury: As people go through life and in some cases, unfortunately, develop more advanced stages of a disease or the development of injury it is possible at some stage there will be the need for surgery. In as much as surgeons are trained extensively for care and precision, it is also possible that injury is sustained as a result of bad practice in surgery. In some cases, there has also been surgery carried out that has been unnecessary such as surgical amputation and other measures that could have been avoided. Needless to say, this is also an alarming cause for investigation.
Unnecessary Surgery: Sometimes there have some diseases which can be treated without surgery. If anyone experiences unnecessary surgery that will be also triggered as medical malpractice. If any injury could be avoided but according to doctor's suggestion the surgery is mandatory, in that case, a doctor will be liable for any damage for that unnecessary surgery. A patient can easily claim for this malpractice with him or her
There are also innumerable forms of medical and clinical negligence but far too many to include in this article.
What can be done about medical negligence?
The good news is that compensation can be claimed for medical negligence, there are expert solicitors who operate on a conditional fee arrangement and will investigate on a no win no fee basis. So, this can be a good opportunity & solution from your part.
You can reach expert negligence solicitors by reaching out to one of the many different companies online. So, if you have experienced any negligence, find out a company which has trained solicitors with years of experience in negligence litigation.