Make Your Home Perfect by Using Interior Design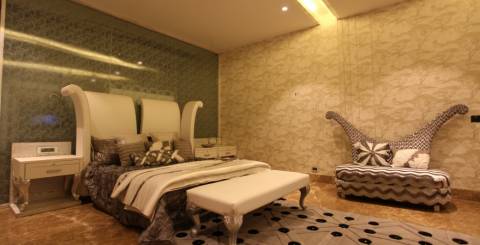 Every person has a dream to design their home in the best possible way to ensure that they can experience the best amenities for a comfortable lifestyle. As good as the exterior looks, people also want the interiors of their homes are resplendent and lacking in no element to ensure maximum convenience to the occupants. We also seek a modicum of style to be present in the home interior so that our guests and visitors appreciate our home's ambiance. All this and more to create a perfect home can be achieved by getting professional interior design.
On the outset, the biggest advantage of interior design has to do with aesthetics. A top interior designer can bring in the best resources and elements to create a home interior that features the best colours, appropriately stylish furnishings, the best placement of accessories, and more. Not just your personal preferences but even the best of the latest contemporary international styling and design trends can be incorporated for stunning interiors for your home. Go bold, go eccentric, or simply bring in elegance - do what you like with the accessories and accents for your home because ultimately it is you who will live there.
But there is more to the interior design of a home than just giving it a beautiful appearance; a home also needs the functionality to give its occupants greater comforts. There are furniture options to consider, storage elements to be incorporated and appropriate use of space to give maximum functionality in even the smallest of homes. There are available nowadays a wide range of smart and unconventional storage space for home-like storage beds, ottomans with storage, etc. which an interior designer can help you pick and install in your home with great ease.
The practicality of space management and layout is also best experienced with homes that have a well-planned interior design. Regardless of whether you live in a sprawling villa or in a small apartment with little space to spare, proper and meticulous planning ensures that you can make the best out of the available space. There are a number of sources from which you can find the best ideas to create the best design for your home in the available space. For small homes, in particular, tips to create the optical illusion of space can be made use of to give homeowners the experience of a cozy home which is not lacking in either style or functionality.
Professional interior designing of your home by the best interior designer ensures that you can adequately plan and execute the design for the entire house with great efficiency. Individual rooms can be given adequate attention to give them dedicated decors that are able to fit the purpose for which they were created. The master bedroom will have its cozy ambiance, the kids' room can be a fin and energetic spot to let their creativity soar, the living room can be a glamorous place to socialize, etc. Whether you want a particular theme in any particular area or none at all, you have the freedom of choice to style any room any way you like.
You can relax in comfort and entertain in style in your dream home when you give it a makeover with the best ideas for interior design. The size of the home or its layout need not be a hindrance; aesthetics, style, comfort, warmth, and functionality - all the traits that you desire your home to reflect are ensured with interior design. Bring to life your most extravagant design ideas for your dream home with interior design and live in style.