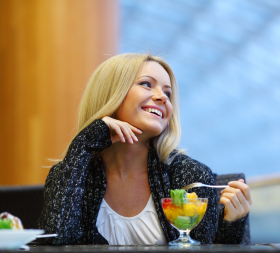 Kailey is a holistic nutritionist, plant-based recipe creator, and self-proclaimed smoothie addict. She's the founder and content creator of livingfreshdaily.com where she shares her favorite recipes and health tips with a scientific but lighthearted approach.
When she's not experimenting in the kitchen you'll find her relaxing at the beach, treating herself to some tacos, doing yoga, or attempting some awkward combination of the three.
Articles from this author
Smoothies can be a powerful tool for weight loss and boosting your overall health, but most smoothies these days are doing more harm than good. This easy to follow guide will show you how to make a truly healthy smoothie in just 5 simple steps! You can take your smoothies to the next level by cutting out sugary fruit juice, adding in nutrient dense greens, powering up with protein rich foods, blending correctly, and boosting your smoothie with superfoods.