How You Can Travel the World While Studying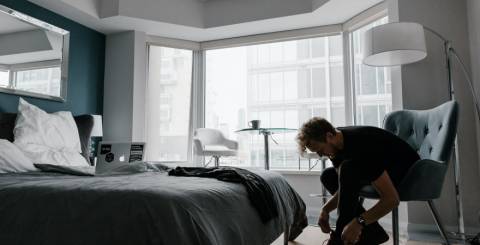 For a lot of people, travel can seem like an impossible goal, especially when you are busy studying. A lot of students also have limited funds to be able to go on incredible trips abroad. If you are passionate about travel, however, and looking for some great ways to make traveling easier while going to school, there are a few things to consider.
Study Online
If you have the travel bug, or even if you just want the flexibility to be able to study when and where you want, online degrees can open up a world of possibilities. Many universities offer a variety of 4-year degrees entirely online, and there are a variety of universities that heavily or entirely offer online degrees. 
Even if you are seeking an advanced degree, there are certain degrees and universities that can accommodate your mobile lifestyle. For example, the USC online MBA degree allows you to earn a Master's in business from anywhere with an internet connection. This means that as you travel around the world, you can complete any level of education from your laptop.
Study Abroad or Complete a Student Exchange
Some people associate exchange students with high school, but similar options exist for college students as well. Unlike online degrees, these experiences usually encourage or require you to stay at your exchange location for a set amount of time--generally one academic year. In other words, you will get to travel as a part of your school experience, and do a deep dive into a single location, rather than traveling regularly. 
There are a variety of international programs available, as well as the National Student Exchange for any students attending university in the United States. These programs generally need to be set up through an educational advisor or similar professional, so you may need to do some research on your university's website.
Work Summers on a Student Work Visa
Depending on where you are interested in going, there are many great locations you can travel to as part of a summer work program. These include jobs in the United States, such as summer tourism work, but in many cases, it can involve international student work visas. For example, international students wishing to work in the US while on break from the school generally apply for a J-1 visa through their potential employer. 
Your visa eligibility and requirements will vary significantly based on where you are interested in going, but the easiest way to find out if you qualify is to speak with recruiters for student jobs in your intended city or country. If you watch for events at your college, you may find recruitment events specifically for these work-abroad summer programs. 
Find the Right Internship
Many universities offer great incentives to work or complete an internship while you are still in school. In fact, you can frequently get college credit for internships that are related to your degree. If you are in an appropriate degree, you may be able to find internships that allow you to travel as part of your work experience. 
Because of the nature of juggling an internship with your studies, you may need to be cautious about accepting travel opportunities that conflict with your school schedule, unless you attend online classes. However, many students studying in travel-heavy fields such as journalism, may get lucky with the right networking and resume. If you take a summer internship while classes are out of session, you may have more opportunities to travel.
Even as a student, there are several ways to find great travel opportunities. If you want to travel while studying, it is important to find the right option for your own personal circumstances by doing your research, and making your travel dreams a priority. If you are looking to travel while you study, online university courses or student exchange programs might be ideal. If you want to work while traveling, internships and summer work programs can allow you to earn money while seeing the world during the summers and weekends.