How to Solve HP Printer Problems Efficiently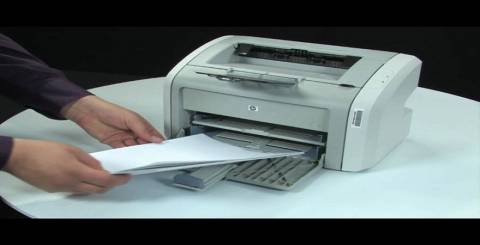 Technology plays a significant role in our daily life; it seems like this the most beautiful thing present in the world, only till everything is going well. Once you have a software and hardware issue, you will not get anything except disappointment and loss.
The same thing happens with our HP printing device too. Being a robust and high-performing device it lasts a long run, but without any maintenance, it has faced various issues such as paper jams, ghosting, unable to update drivers, etc. To fix those issues the user can attain two ways- Either they have to fix HP printers problems on their own or they take help from HP Printer's support team.
Today, in this blog, we will discuss the different types of HP printer issues and how can we solve them. Let's dive into it:
Paper Jam Issues
This is the most common issues which the HP printer's users can face a number of the times. The reasons behind this issue are many such as use the wrong paper type, printer is dirty, or the roller is not working well, which helps to pass the paper to the printer. By using the right paper type, timely cleaning of your device and replacement of roller can dwindle your issues.
Ghosting
Ghosting is the situation when your printer is printing the image correctly, but also forming the same image somewhere else with a lighter copy. This problem occurs due to two reasons:
When the power outlet which is plugging with the printer is not working well. To resolve this issue, you can plug your power outlet in some other device and check whether the results are same.
Another reason is that some of the printer consumable parts are about to die. To get rid of such situation, it is wise to replace the parts.
Getting 50.4 Error Message
This error message is mostly on the new version of HP LaserJet printers and it is related to the power supply. To solve this problem, disconnect your device with the UPS or from a power trip and connect your printer directly to the wall outlet.
Printer gets hot instantly
If your printer gets too hot then the main reason behind this is because of the problem raised with the device's cable or driver. To resolve this, power off the printing device and remove the cable. After few minutes, switch on your printer again. Update the drivers and still, if the issues are not solved then you have to replace the cable.
Paper tray issue
If you are facing an issue such as a printer is not out of the paper this indicates that there is something wrong with the paper tray. To resolve this, first ensure that your printing device is placed flat on the surface. Check, whether is there any damage to your paper tray and if you find any toner build up, clean it thoroughly.
Unable to get the driver for an OS
Whenever you upgrade your device with the new Operating System then you need to be upgrading your printer's driver accordingly. But sometimes, the drivers are not available for a specific OS. In such situation, it is best to consult the printer's manual.
These are some of the common issues that the users can face while working on HP Printers. If you are facing the same situation then you can use the above-mentioned troubleshooting guidelines. If still, you are unable to resolve them, then the last option you have is to take help from the Hewlett Packard printer tech support service. Their expert customer executive and high-skilled techies will solve your problem within just a couple of minutes.