How to Choose the Perfect Interior Designer That Suits Your Style?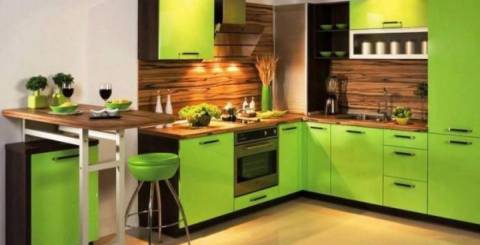 Planning to remodel your entire home, then you have to choose the right interior designer that suits your plan. Because we always want everything to be perfect so choosing the interior designer is the difficult task. As the interior design is going to stay for a long time, we should not give room for mistakes.
You can read the below said steps that help you find the right person or the company that is going to do the job in the right way you want.
Plan your style:
Before searching for the interior designers, we have to plan what kind of style you are looking. If you really can't or were to find the style's than you can google and search for example " interior designers" that gives you plenty of ideas and styles. So you can select a design and fix yourself what you want and what your plan is. Then we can search for the one who can do the job or can adapt to your style.
Check their previous works:
Don't blindly select a designer. We have to check and compare few designers and in them, you have to see their previous works made by them and check how they have completed their previous projects. Check for similar kind of your style so they can easily adapt to your plan. So it helps to avoid mistake or by his experience, he can tackle any odd things in your projects.
Budget is important:
Before starting the project, get full details about the budget. The designer's charges are either fixed or hourly fee. You can get all the designers fees details and it helps you the narrow your search, to find the one that suits within your budget and also your plan.
Meet directly face to face:
After selecting few designers, make an appointment with the designers. Most of them don't charge for that but it is always good to confirm it with the phone call and fix the appointment.
Question hour!
Now it is time for the question hour! Ask a lot of questions. The way he replies shows his experience. You should question him everything from his experience, what is his qualification, how will the total cost, what kind of service does he offers, how long the project duration will be. Ask anything and everything you want to know without any hesitation. The more you ask, the more you choose the right person. Note everything on paper so you have a record that helps you not to forget anything.
Designer's suggestions:
Always hear what the designer is suggesting in your plan. Keep your mind open and also some designers will force you to get you in their track. So they can do the job more comfortable in their own way so carefully accept the suggestion given by them. So you don't lose your plan.
Finally, you have to compare all the details that you have been noted with all the designers. And choose the one that suits your budgets, the timeline, and all other aspects that are important to you.
After finalizing the designer to whom you are going to hand over the project, make sure you get a contract signed and in that everything should be specified from the responsibilities of the designer, what is the timeline he has to finish the project, the budget within he has to finish and all the aspects you want to mention. so it will help you if the plans are not going well as you expected.
Schedule yourself and find time in your lifestyle in a certain stage of the project, in case you have to be part of it. so you can monitor the project progress. Hope these tips helps you!