How to Anticipate and Recover From a Google Algorithm Update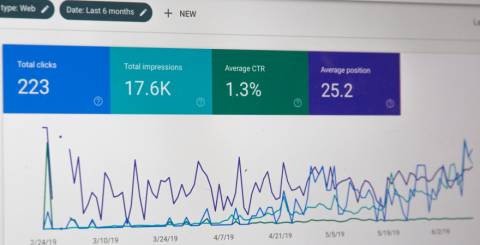 https://unsplash.com/photos/shr_Xn8S8QU
Google tweaks its algorithm almost every day.
There are small tweaks and changes that happen on average 3 times a day, according to Google's Gary Illyes.
But, these aren't the updates that send shivers down every single webmaster's spine, even if they do everything by the book and follow the search engine behemoth's guidelines. 
Webmasters already know that every couple of months, Google rolls out a major algorithm update.
What they have no way of knowing is how the dice will fall and whether their traffic will go up or down after every single one of these updates. Back in May 2015, HubPages, a collection of mini blogs, saw its search traffic plunge by 22% within a week after a phantom algorithm update. 
However, there are some steps that you can take to prepare for an upcoming algorithm update and prevent it from destroying all your previous search engine optimization and ranking efforts. 
Exude Expertise, Authoritativeness, and Trustworthiness
Google's primary concern is to deliver only the best and most relevant search results to its users.
And that involves you too, as your website should follow Google's quality guidelines created to distinguish between superb and low-quality content. By complying with these regulations, you will make sure that your content is one step closer to being well-ranked and popping up among the top search results.
The three top factors that will ensure your website is in Google's good books are: 
Beneficial purpose. This concept is used to establish and measure the quality of a web page based on whether it's helpful for users. In other words, any purpose can be beneficial if the page provides visitors with what they need – be it funny cat memes or detailed information about a scientific concept. 
YMYL. This abbreviation stands for Your Money or Your Life, and it refers to websites that provide information, products, or services that can impact users' happiness, health, safety, or financial stability. Google pays close attention to such websites because if they provide inaccurate, false, or incorrect information, their readers' lives, health, or livelihood could be affected. If your website falls under this category, you should make sure that only experts and authorities on the topic write or at least audit your content. For example, successful, credible medical resources enlist the help of experts in the field to write or check the content. 
E-A-T or expertise, authoritativeness, trustworthiness. This acronym refers to the page quality. If you're running a YMYL website, these requirements will be more rigorous, while non-YMYL pages allow for so-called everyday experience and expertise, meaning that writers don't need to have formal training. 
As the search engine giant strives to improve user experience and satisfaction with search results, all the algorithm tweaks and changes have this purpose. Long story short, if your content is accurate, trustworthy, and helpful, your chances of not being negatively affected by an upcoming Google algorithm significantly increase.
Limit the Number of Intrusive Pop-Ups
Pop-ups can be particularly useful for building email lists and increasing the number of blog subscribers, but if you bombard your website visitors with too many of them, your user experience will suffer. 
As a result, an upcoming Google algorithm update might hit your website hard. 
Aggressive and intrusive pop-up ads or opt-in widgets distract your visitors and are particularly bad for the mobile experience or when placed above the fold. 
The Page Layout algorithm from 2012 is still in effect, and Google leverages it for devaluing websites with too many intrusive pop-ups. 
To prevent this, you should make sure that pop-ups don't distract visitors from finding the real content. Also, find the right balance of ads to content ratio and try to make your ads part of the overall content experience. 
Here are some tips for achieving this: 
If pop-ups or opt-in widgets are critical to your monetization strategy, try at least to minimize their disruptiveness. You can do this by showing them on the second or third pageview. Similarly, you can select your pop-up not to be shown again (or for a certain period of time) after a visitor closes it. 
Make it very easy for your visitors to close a pop-up, for example, by clicking on a page margin outside of it. It's very annoying when someone is viewing your website on a mobile device and they have to click on the X sign in the upper corner of the pop-up in order to close it. 
Eliminate notification pop-ups as many people accidentally click on the "allow" tab and don't know how to turn off the notifications afterward. 
Have an Effective Link Building Strategy in Place 
Surviving a Google update means keeping the same amount of organic traffic, and link building can help you with this. 
The main benefit of this strategy lies in the fact that when someone links to your website, it's an obvious sign that they think your content is a valuable resource. 
And Google takes this cue into consideration when it comes to ranking your website. 
However, SEO professionals started trying to manipulate this strategy in order to hack the PageRank algorithm and artificially improve their rankings. Such dishonest practices led Google to scrutinize link building tactics with every new algorithm update. 
Due to this, a number of link building tactics, such as listing your website in online directories and getting a link in exchange, no longer have the same value. As a matter of fact, websites that abused this and similar tactics were penalized by the Penguin updates. 
Great content and high-quality backlinks will make sure that your traffic and rankings don't plunge after an algorithm update. 
Here are other ingredients of a successful link building strategy: 
Contextual links are the ones within the body of content and are closely related to the topic of the paragraph. Those links are more valuable in terms of SEO than the ones placed in the footer or sidebar. They flow naturally with the content within which they're implemented and offer additional relevant information about it. 
Do-follow links signal that there are no attributes and that the website that links to your content allows PageRank to follow and crawl these links. This will, in turn, pass SEO link juice and boost rankings of your website. It's desirable to have a high percentage of do-follow links from high-quality sources.
Links coming from unique referring domains are much more valuable than the ones coming from the same couple of domains over and over again. That's why your strategy should focus on obtaining and earning links from the domains that have never linked to your website, as this diversity is good for ranking, showing that a number of website owners perceive your content as a highly valuable resource. 
Topical relevance is another key factor that you should pay attention to. Namely, it's important that your links should come from websites and content that are related to your website's topic. Google will take this into consideration when trying to identify how relevant and useful your website is. 
Audit Your Website
Sometimes no matter how hard you try to follow Google's guidelines and be a good guy, an algorithm update can lead to a significant drop in rankings. 
There's no need to panic as that happens even to the best of us, but you definitely need to act immediately and do what you can to fix things. 
If you have been penalized, it's crucial to have a website audit that will reveal the reasons for such a punishment. So, whenever you notice some major traffic fluctuations, even if you have already audited your website recently, perform another audit. 
As virtually anything can be the root of the issue, it's important for your audit to be systematic and make sure it covers the following areas: 
Content. Check whether there's no duplicate content on your website, and make sure that your meta tags and descriptions, and alt tags are optimized and appropriate. Also, analyze your competitors' content and see whether you should improve yours, or cover some new topics that are frequently searched. 
User experience. Some of the latest algorithm updates focus on user experience and whether visitors are happy with your website. This means that it should be intuitive, user-friendly, and optimized for mobile devices. The thing is that your visitors should easily and quickly find what they're looking for without having to click back and forth. 
Technical stuff. How fast is your website? If it's sluggish and clunky, you can be sure that Google will notice and lower your rankings. The same goes for having broken links and other bugs. 
Backlinks are an important part of SEO, and it's a good idea to use a tool that will analyze your link profile and identify potential spammy links that might be the reason for being penalized. 
Don't forget that even if you don't practice Black Hat SEO and other suspicious strategies, your website can still fall victim to relentless Google algorithm updates. As the search engine giant is a stickler for rules and providing only the best and most relevant content to its users, you have to dig deeper and unearth any potential issue that will result in a penalty. If you follow these tips, you can effectively prepare for any upcoming algorithm update.