How to Allocate Your Online and Offline Advertising Budgets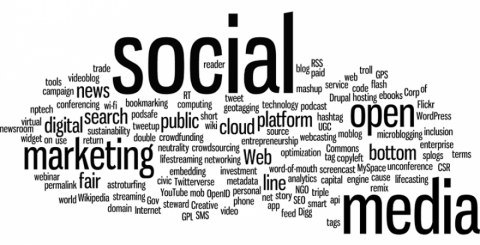 Whether online or offline, every business requires marketing strategy. For any business to succeed, every business owner must promote their brand so consumers can learn about the business' mission and try the products.
Powerful advertising techniques are great ways to entice your customer. Examples of these methods include the online uses of social media and online advertising or even traditional offline methods like using banner mesh or printed vinyl banners. However, in order to ensure each technique's success, these marketing strategies require a budget on the business' side.
Here are five simple ways to allocate an online budget for your business along with each method's individual grand-scheme percentage of importance.
1. Paid Search (30%)
Paid search advertising, also known as pay-per-click (PPC), is an online advertising method that will quickly generate traffic to your website. In a paid search, the search engine through which the customer found the website is paid each time someone visits a website. To take advantage of PPC, be keen when selecting the keywords that appear on your website. Some keywords have little effect. To find advantageous keywords, utilize the keyword planner available from Google AdWords to test which keywords have a larger impact.
2. SEO Content Marketing (20%)
Search Engine Optimization, or SEO, should rank in as one of the biggest part of your budget for online advertising. SEO marketing is all about the keyword selection that will attract a great deal of unique visitors to your website. Keywords from your website will appear during a Google search, in turn increasing the number of visitors to your website daily. SEO is a great advertising method that has tremendous results. When you accrue more visitors to your website on a regular basis, you're likely to develop more customers.
3. Social Media (20%)
Today, you're likely to find most of your clients and consumers through social media. Utilizing social media campaigns on platforms such as Facebook, Twitter, the mobile app Instagram and the professional social site LinkedIn will surely boost your traffic. Once you have built up your website with great content, share that content using social media. Share among these social media platforms as much as possible in order to make your brand stick in addition to engaging interested customers in your product.
4. Email Advertising (10%)
Even with the latest technologies in marketing, tried-and-true email advertising still exists today as a relevant method of advertising. Smart phone users receive notifications for email receipts from anywhere in the world at anytime of the day, making this marketing method a more direct one than most. Create an email template that will captivate your targeted audience, making them excited to see your company's name sitting in your inbox. Beware spending too much of your budget on email advertising, though; email alerts remain a tried-and-true method, but experts predict that they could be on their way out the door.
5. Online Website Advertising (10%)
Purchase advertising space on a website that holds a similar user clientele to your own. Do not depend on social media alone to boost your brand. However, since web ad space depends on the other website's popularity, you should be careful not allocate too much of your spending on this riskier method.
Offline advertising for your business is as important as online advertising. Create a separate budget to spend on offline marketing alone, and follow these methods of allocating your budget:
1. Trade Shows and Events (30%)
Add a friendly face and handshake to your business' name by renting a table at a trade show or other related event. Events in your business' industry are engaging social campaigns where potential customers can come to discuss your products. There, you'll answer those questions in person your customers have about existing products. Trade shows make a great setting to introduce a new product or even get critics to provide opinions about your products.
2. Billboards (20%)
Though expensive, a colorful billboard can attract many new customers to your products and services. Billboards are visible from a great distance and their photo messages stick with consumers more than words. Billboards make a great impact so customers will be likely to remember your billboard when they find they need your product.
3. Business Cards (20%)
You can make a business connection in the most unlikely of places. When that time comes, it's best to have a business card in your pocket. Business cards are a familiar, trusted method for your clients to be able to locate your contact information with ease.
4. Promotional Items (10%)
Promotions and social campaigns assist in brand building. Get your company's name out in the world by investing in a few promotional items fit with your logo.
5. Product Giveaways (10%)
No matter what, customers love free products. Give out product samples for them to try so they'll be able to test and enjoy the product before purchasing. This is a method of marketing mostly used for new products.
Conclusion
When setting up an advertising budget plan, first ensure that you have a business goal. Always bear in mind that advertising is a crucial part of your business, so plan ahead in your budget and strategy. It's always safe to work with a 12-month advertising strategy and advertising methods on your side. Utilize online marketing strategies, such as social media, but do not neglect classic offline marketing methods such as printed vinyl banners and banner mesh.