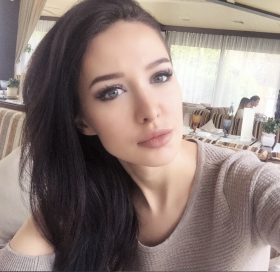 Creative and enthusiastic writer, I have been freelance writing for 8 years now. My personal mission is to encourage a happier, healthier and more fulfilling life experience for people through my writing. 
Writing, for me is a unique passion and what I enjoy doing. I'm very adept at details, and producing only first-rate work. 
My writing is focused on helping you grow your knowledge and be the best of whatever you are. I always make sure to avoid fluff and redundancy. I have gained a lot of experience and honed my craft through several years of work with different websites and blogs.  
Besides my writing skills, I enjoy traveling, reading and anything that pertains to sports.
Articles from this author
You've likely heard about all of the great benefits of using white noise machines for a variety of different situations. The benefits of white noise have been praised by health professionals, who consider white noise a great way to boost focus, reduce anxiety, improve sleep, and promote an overall better sense of well-being.
Everyone these days is trying to maintain a balance between work and their personal life. People are so caught up in their office work or universities that very few can take out time for themselves. Everyone wants their work to end quickly so that they can go home and relax.
If you want to reduce your symptoms from allergies caused by dry air or suffering from scratchy throats or clogged nasal passages and even eczema, you need to stay away from all the common mistakes involving your humidifier.  Always follow the instructions and recommendations from the manufacturer for maintaining and using your unit.