A Guide on How to Relax After Work Properly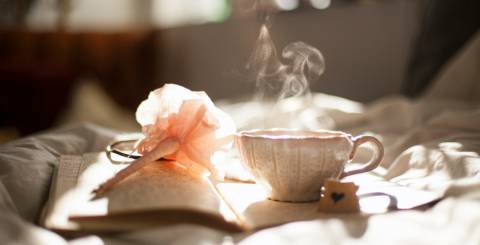 Everyone these days is trying to maintain a balance between work and their personal life. People are so caught up in their office work or universities that very few can take out time for themselves. Everyone wants their work to end quickly so that they can go home and relax. When finally people wind up their work, all they want to do is relax. Either you will lay on the couch and watch your favorite show or use other ways of relaxing.
Mentioned below are some of the techniques you can use to relax yourself.
List down things making you happy.
List down all the reasons that make you or have made happy. Ignore the stressful moments for a while and focus on the good memories. Write down everything and anything that makes you happy such as it may be a book collection or a TV show. Find your happiness and put it on paper with fancy handwriting.
A weighted blanket.
Putting pressure to your body through a weighted blanket can help you relax. It increases the production of serotonin which provides relaxation to the body and mind. It works out best for people with insomnia and stress. It makes you feel calm. Increasing the production of oxytocin in the brain, it helps people with sensory disorders to relax as well. So dive into the blanket and listen to music, you will feel much lighter.
Have an ice cream.
Ice cream always works! Some childhood habits never leave us, everybody loves ice cream and it surely has a soothing effect. Ice cream can be a mood changer. So after having a tiring day, open the freezer and take out an ice cream tub, stick a spoon to it and start enjoying. There are many flavors to choose from, chocolate, vanilla or whichever you like.
Relax your muscles
Along with relaxing your mind, your body muscles need to be relaxed as well.
This can be done by calming yourself physically through relaxation techniques such as progressive muscle relaxation in which you tense your isolated muscle group and then release them after a few minutes. This will help you forget your office or university stress and let you focus on yourself for a while. This will increase your heart rate and you will be focused more on the exercise clearing your mind from all the stress.
Oddly satisfying videos.
Watch odd videos such as those involving slime. These videos can sometimes be oddly satisfying. You might find such videos on YouTube or on a friend's Instagram. Videos of hands pressing slime or others are connected to a mood management theory, according to which some genres can have a soothing effect on our mood. You can watch them continuously and you will get a feeling of calmness.
Avoid using the Dish Washer.
Dish washer can be a life saver, especially when you are running out of time or too tired for washing the dishes. But it could be the other way round too. Washing the dishes can actually reduce your stress. This way you will focus on a more mundane task and ignore your problems thus enhancing your mental stimulation and decreasing all your nervousness. And as an additional benefit, your kitchen will be clean too.
Reduce stress using self-massage.
Spa can be expensive and also time taking. But you can do relaxing self-massage yourself. Running your hands through your hair, identifying the pressure points of shoulder and neck and pressing them gently for a few seconds can make you feel relaxed and reduce your stress. Alternatively, you can lay down on a cervical support pillow with a massaging surface. This way you can provide yourself with a home based massage that too cost less.
Listening to nature sounds.
Nature sounds are a huge source of calmness and relaxation. Sounds of rain drops falling on a dock, of an air conditioner and old alarm clocks can some of the sounds you can listen to but the most effective ones are the sounds of nature. This is one of the part of meditation, when you leave all your worries behind and just simply focus on nature for some time. Sounds of rain, birds singing, the sound of ocean and waves, the sound of breezing wind can provide you with immense calmness and make you forget all your stress and worries clearing up your mind away from all the distractions. You can listen to your playlist with earphones on and while covering yourself in a weighted blanket. The combination works best.