Five Sports Which Benefit From Artificial Grass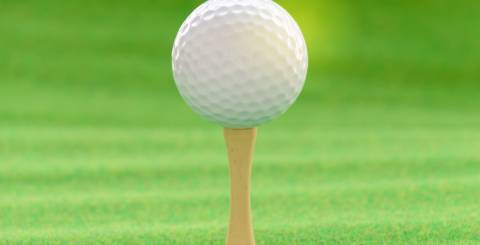 In recent years, the unique characteristics of artificial grass have allowed it to progressively gain ground over its natural counterpart.  Sports clubs, in particular, have made this material a staple of their fixtures, since its durability, weather resistance and low maintenance when compared to real grass make it especially suited for sports activities, particularly outdoors. Club owners are becoming progressively aware of this, and it is no longer uncommon to see an outdoor sports field covered in the characteristic dark green carpet.
There are, however, other benefits to artificial grass than just easy maintenance. Notably, the material is actually beneficial to athletes' performances in certain sports. The list below contains five examples of sports activities where a turf pitch can actually help players do better.
Football
Artificial grass has become such a fixture in football pitches the world over that FIFA itself – the international governing body for the sport – has sanctioned and promoted this material as ideal for the sport. Once notorious for being slippery, synthetic turf  has improved and evolved to such an extent that it is in every way comparable to real grass when it comes to the sport of football. The addition of a cushioned underlay, in particular, went a long way towards getting rid of the aforementioned slipperiness; modern turf pitches are as safe to play on as real grass ones, and many of the top teams and stadiums in the world have whole-heartedly converted to the material as their cover of choice.
Cricket
Cricket is one of the sports where the condition of the grass can have the most impact. A single faulty section of grass can alter a play or cause a player to stumble. In the past, this meant cricket clubs had to spend a significant amount of time and money in caring for their playing lawns; the advent of artificial grass, however, has done away with this concern. The durable and low-maintenance nature of turf makes it ideal for a sport like cricket, and many clubs the world over have already replaced their natural pitches with synthetic alternatives as a result.
Golf
Golf players know how hard it can be to hit practice shots without damaging the grass for the actual competitors. Artificial grass does away with this problem, which is why more and more synthetic greens have been popping up. Maintenance has a part to play in this decision as well, as any club owner will attest to the difficulty of maintaining a natural green!
Hockey
Field hockey is known for its speedy nature of play, so it is only natural that a 'fast' material such as turf should be popular with practitioners of this sport. Much like with football, artificial grass has such an impact on the performance of field hockey players that the governing body for the sport worldwide, the International Hockey Federation, has officially endorsed it as the ideal material for hockey fields. Water-based turf carpets, in particular, are popular for their perfect combination of player safety and ball speed.
Bowls
Lawn bowling is another sport where field condition plays a large part. Being highly resistant to both the elements and natural wear and tear, it is no surprise artificial grass lawns have been gaining in popularity among both amateur and professional bowlers. It is to be expected that, in the future, this becomes the standard material for bowls pitches, replacing natural grass once and for all.
There are, of course, other sports which can benefit from replacing the natural grass on their pitches with artificial grass; however, the effects of turf on these five sports in particular are even more noticeable than usual, justifying their place on this list.