Features That You Can't Miss Out in Your Online Store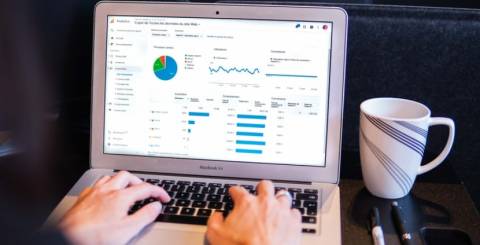 The E-commerce industry is rapidly growing and providing new opportunities to the customers for hassle-free online shopping. In the contemporary era, businesses are forced to launch their online stores with advanced functionalities to align themselves with the modern world. 
In order to stay ahead in the market competition, several advanced features are dominating the E-commerce market and turning into predominant features such as secure checkout and rewards to attract customers again to your multi-vendor marketplace platform.
In this blog, let's discuss the top features that you can't miss out to integrate into your online store and that will also ensure to stay ahead in the market competition. 
Features that you can't afford to miss out in your E-commerce platform 
1) Multiple Payment Methods 
On the online platform, customers prefer to opt for the online and secure check-out process. In order to satisfy your users, provide a secure, faster, and easy-to-check-out procedure. Along with this, also integrate different payment methods, that allow them to pay bills with their trusted platform. You can integrate mobile wallets as well as take support of third-party payment gateways such as Stripe and Paypal. 
Furthermore, it is important that the usage of payment gateway should be easy to use and with only one or two tabs on the mobile screen, they can easily check out. 
2) Referral Points and Rewards 
It is the best marketing strategy to maintain long-term relationships with customers. Attract your customers with different offers and discount strategies. There are different loyalty programs that you can provide them on their different purchase activities. It is a must-have loyalty program that you should integrate into your online store. 
3) Advanced Search Functionality 
Advanced search helps users to search the products easily as per their preferences. It allows them to search the products in alphabetical order. This functionality helps to save a huge amount of time for the customers and also turn the shopping experience easier than ever. Users don't have to scroll the pages to search the products. Along with this, they can apply the filter in terms of price or particular category. This makes the searching process reliable and faster. 
4) Review and Ratings 
Allow users to provide their feedback or share their shopping experience with you. It will help other customers to opt for the service, along with this, it will help you to know your customer's behavior and by this businesses are able to improve their services. Review and rating allow them to provide accurate feedback, in the digital world, it is the best way to know about your services. 
5) Mobile Responsiveness
Smartphones have become an important part of our lives. These days people have become highly addicted to their mobile phones and for their minor to major requirements, they are dependent on mobile applications. In order to meet the latest demands, it is important that your e-store should be mobile friendly. Users should be able to access your online services to their smart devices. It will help you to increase your sales by offering your services to anywhere and at any time as per your customer's preferences. 
6) Social Media Management 
Different social media platforms such as Facebook, Instagram, and many more have gained immense popularity in the online world. Undoubtedly, it is the best way to reach the maximum number of users. Integrate different popular social media platforms into your business solutions, through which users can easily share the product links to their friends and family. Apart from this, you can also take advantage of different social media communities and forums of the particular niche. 
7) Shopping Cart
Shopping carts play an important role as it allows users to shortlist their products and they can purchase them later. The integration of shopping carts helps them to save a huge amount of time and turns their shopping experience easier and faster. 
Conclusion 
The demand for online shopping is rapidly increasing, which leads to an increase in the number of  E-stores and competition among users. In order to boost your sales, it is important to align yourself with the latest trends by integrating advanced features, which offer next-generation experiences to your customers. In this blog, we have listed some of the important features that will help you to meet the modern digital era requirements and you can't afford to miss them out.