Enterprise Application Development: Should You Choose Java or Go With PHP?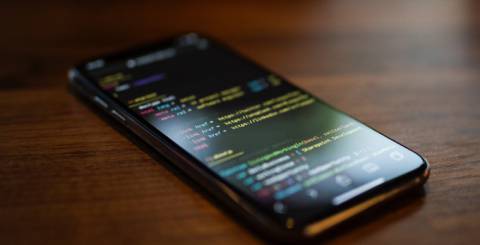 Enterprise applications today serve a critical role in the world, for they not only help companies enhance the efficacy of their operations but also enables their staff to be more productive. It is why it is not surprising to see that organizations are pursuing enterprise app development with the kind of dedication that would have been unheard of till just a decade ago. Moreover, in this pursuit for capable apps, they are often faced with a critical choice -- picking one programming language from the vast ocean of options available in the market. This choice is typically always between Java and PHP.
Before we see which one makes a better choice, let us take a look at the fundamentals first. First, Java is a general-purpose programming language, while developers typically employ PHP as a server-side scripting language. Then there's also the fact that Java is a compiled programming language; on the other hand, PHP is an interpreted programming language. Despite the evident differences between them, developers have been often known to use them interchangeably, i.e., Java as a server-side programming language and PHP as a general-purpose programming language.
It, in turn, can make it quite challenging to decide which one of these two makes better sense for your company's requirements. To help you out with that, we have put together a quick comparison between the two.
1. Performance: The entire point of enterprise apps is to straighten out intricate business processes. For other organizations, the ability of a large number of their employees to access the app at the same time without affecting the former's performance may be the primary consideration. Java is celebrated for enabling the development of apps that can bear the load; it makes use of several threads to both rapidly manage as well as process sequences -- all at the same time.
In such a situation, PHP helps developers to not only accelerate the app's speed but also reduce its memory consumption.
2. API calls: When it comes to API calls, Java is a champion. It, in turn, makes it the preferred choice for folks who expect to encounter the need for automated tool development in the future. Now, PHP may admittedly pose some issues when it comes to communicating with APIs, but developers can deal with that with the latest and more advanced iterations of the language.
3. Support: Java is an object-oriented oriented language and delivers support for a handful of functional paradigms, including anonymous functions, lambda expression, and more which play a crucial role in the development of modular apps for software 
Now, PHP; it is a server-side programming language. Though early PHP versions did not include support for object-oriented features, the more recent iterations have introduced support for OOP features.
4. Security: We'll say this -- both languages bring more than enough protection to the table. Nonetheless, Java gets ample progressive security features and also enables developers to execute the client and server data exchange over secure transfer protocols.
Compared to Java, PHP admittedly misses out on some security features. However, it does help developers ensure stringent standards of security using other security features offered by PHP frameworks.
We understand that both PHP and Java seem equally able resources when it comes to development. Hence, the difficulty with choosing between the two. While these factors are essential to consider, ultimately, the decision should be based on the business' requirements and how each of these is in that context. So no matter if you opt for custom PHP web development or decide to go with Java, be sure to scrutinize each of these factors before taking a call carefully.