Don't Drink & Drive, Get Home Safely!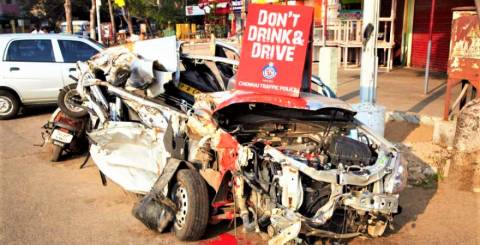 There have been many initiatives all through the days pleasing everyone, not to drink and drive. "Drink and Drive" has been the most common discussion since the past few years. If you are on among those who drive and also the ones who are involved in drinking, then I'm going to address it for you all. You cannot leave driving, it is important. You cannot leave drinking either for you are addicted to it. But there are still ways through which you can reach back home safe and sound even after drinking too much. Hiring a perfect designated driver service can be the best for you in this case.  
Why should I call taxi services?
Though I'm not talking in favor of drinking habits, there are many important things that you can consider to remain safe. There are considerably many benefits for you when you get such services to provide perfect support for you when you are in the subconscious, drunken state.  Here are some of the benefits listed down so that you can know what they are going to do for you.  
Keep your loved ones safe:  Appointing a good taxi service will help you to ensure the safety of your loved ones even if they travel while being drunk. These hired services will provide you with some of the best drivers who can drop your friend to home when they are drunk. You may not have to worry about their safety when they are out, and you can get someone responsible to help them reach home.
"Keys Please": You just need to hand over the keys of your car to the driver, and he will take up the charge of taking the car and the car owner back to their place in the least of time. Thus you can also care for your car when you are in the subconscious state. You can get your entities safe and sound at your home. Thus these services can be really helpful for you.
Legal Obligations: There are many rules and regulations that are brought in force in respect of drinking and driving. There can be huge penalties over you if you are caught driving in the drunken condition. Thus appointing a good taxi service can help you from these penalties or legal obligations.
Save money: You may incur huge losses of funds if you face an accident while driving in the drunken state. Just imagine the long hospital bills that will have to be burdened over your family members. You can save a lot of unusual and unwanted things from happening to you if you get some of the best services like this. So you can save funds by just hiring one service for your help.
Ensure the safety of others also: there are many others moving on the road along with. You can never afford to risk the life of someone for the sake of your leisure. Therefore, when the driver asks you "keys please," you should hand them over to him. This way you will be able to ensure that the people on the road are not questioned to any kind of harm because of you.
Therefore there can be many important things that you will be able to ensure when you appoint the designated driver service. This can help you to follow the fundamental guidelines of a good citizen and a good human being as well. You can get the best services very easily to your doors. Therefore pick up the best one and live life tension free. Drinking and driving is nothing less than suicide to you and a murder to the other victims of any accidents. So please move safely.