The Best 5 Toys for Kids with Special Needs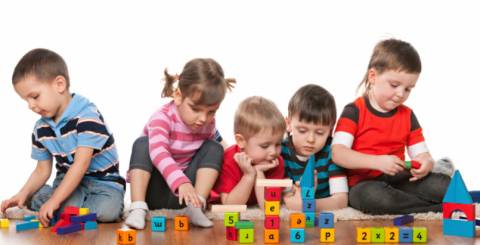 All of us usually have this notion that the toys for kids with special needs are only available at expensive boutiques. Most of us are not aware that the ordinary toys serve the same purpose as the toys available in the expensive boutiques. So before purchasing let's understand about the "special need games and toys". 
Such toys are a great source of motivation and entertainment as they help the gifted little ones in learning various skills. Besides these, help gifted little ones in differentiating between shapes and colors. 
While purchasing special needs toys for your gifted little ones there are certain things you need to keep in mind like the safety of your kids with the toys, entertainment factor, and the learning factor. 
So in this article, I have shortlisted all the ordinary toys that are readily available in the market which will not only entertain the kids with special needs but will also help in their overall development. 
Let's get to them one by one. 
1. Cracking the puzzles
Puzzles help gifted children in their cognitive development.While the special little ones are trying to fit the pieces together to reach the desired goal, it helps them in improving their motor skills. They help them in strategising while joining the pieces. This also allows the kiddiewinks to not only strengthen their skills but also improves their decision making while they are picking and fixing the pieces. Various puzzles like sliding puzzles and non-connecting puzzles like knobs help kids in the development of their fine motor skills as kids step out of their comfort zone. Puzzles not only entertain kids, but they also improve their logical and problem-solving skills.
2. Building with blocks
Building blocks stimulate the creative thinking of the little ones as their hands are engaged in picking the blocks and their mind are engaged in joining the pieces together. Blocks also help in the development of their spatial skills, math skills, and hand-eye coordination. While arranging different blocks and Legos to achieve the desired shape of a tunnel or a house, their creative thinking is stimulated and it also enhances their problem-solving skills. Encourage your kids to play in a group as this will enhance their social skills as well. 
3. Playing with board games
There are various board games for the gifted kids like ludo, monopoly, and snakes, ladders, etc. All of these games help in the development of their communication skills. These games usually require more than one person to play, so it helps in developing social skills, manners, and morals. Board games can be played with friends and family, hence giving a chance for a great get together and fun time. 
4. Doing art and craft
Art always brings out the best and the creative side of any person, be it a kid or an adult. Art doesn't need to be perfect, it needs to be imaginative. Provide your special little ones with art supplies that will enable them to use colors and draw figures that they can relate to.  This will not only keep them engaged but also act as a healing activity for them once it meets their interest. Clay, crayons, and watercolors top the list of the best art and craft supplies.
5. Splashing with water
Toys which use water such as water guns, slip-n-slides, boat, interactive sprinklers, etc. enhance the hand-eye coordination through squeezing, pouring and squirting. It also helps the gifted kids to use their imagination while playing and enacting various roles. Besides these, it also helps in enhancing their problem-solving skills while they are playing with the floating boards and sinking objects. While playing with water toys they get to learn that the lighter objects float and heavier one sinks.
It's important to provide your gifted little ones with the right toys that meet their interest and specific needs. These toys are a great source for fostering your gifted little ones by channeling their energy, anxiety, and emotions in the right way.