All you Need to Know before Planning a Trip to Malaysia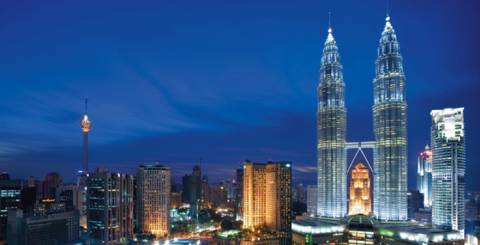 Malaysia, the second name of incredible diversity in a unique piece of land, is a potpourri of a number of cultures, traditions, lifestyles, and religions. And when it comes to hospitality, other places can merely compete with the Malaysian hospitality. To add to all this, the geography of this region is wonderfully diverse with beaches, islands, tropical rainforests, mountains, highlands, and much more. No wonder, Malaysia often tops the list of the hottest vacation destinations for travelers from all over the world. The diversity of this place brings together a beautiful feel for its tourists and that's the reason why you'll want to stay a little more when your tour comes to an end.   
Malaysia offers hundreds of attractions to its visitors and it's difficult to recommend only a few of them to visit. However, a good Malaysia package covers all those places which you must visit while you're in Malaysia. They have something so special that you just can't miss to visit them during the stay. Let's take a look at the topmost of the list to help you plan the tour accordingly.
Kuala Lumpur
This was once simply a tiny, tin-mining town located in Malaysia but now, Kuala Lumpur the country's largest metropolis and of course, the federal capital. What it offers to visitors? Wonderfully structured skyscrapers, unique architecture, the Petronas Towers, the Golden Triangle, and the popular Merdeka Square – the list does not end here. Kuala Lampur is a hub of vibrant urban culture and hundreds of interesting activities. You'll collect one of the most memorable experiences with Malaysia's fine dining options and shopping spots.
Langkawi
Fantastic location, stunning geographical features, and innumerable facilities, that's what Langkawi is for you. This is one really must visit place, located off the northwestern coast of Malaysia. It is actually a super beautiful archipelago of 99 islands, impressing travelers with mangroves, rainforests, beaches, and mountains. Tourists often extend their stay at Langkawi, which is why the place is always ready with excellent restaurants, premier resorts, luxurious hotels, and much more. To make the best of Malaysia's natural and modern beauty, you must visit Langkawi.
Penang
Penang is virtually a spectrum of diverse cultures and lifestyles. The rich culinary diversity is the second most appealing feature about Penang, after the glorious George Town. Peculiar cuisines, eye-catching architecture, and tourist attractions hold you longer in Penang. One more important thing to try here is a trishaw ride, without which your Malaysia tour would be probably incomplete. You can also take a lazy walk around the George Town and take a glance at the unique, British colonial architectural marvels and a few calming Indian temples.
Melaka
Melaka is another not-to-miss destination. It exhibits a rich heritage, lined with excellent architecture and adorned with inviting culture. What to say about the cuisines and traditions; both will lure you to the core. Though situated at a somewhat busy sea route between India and China, this place has a lot to offer you – the typical Old Dutch architecture, the remnants of the old fort, charming villas, and much more. No wonder it's one of the most famous tourist attractions in Malaysia.
Kuching
Want to visit the Borneo's rainforest? Kuching is the base for traveling here and also the largest city on the Borneo Island. Once here, you can also explore the State of Sarawak and visit a lot of historic landmarks, enjoy tens of outdoor recreation activities, and shop at some bustling shopping markets. A tour to Kuching Civic Center's planetarium is the best platform for viewing an outstanding aerial view of the city. If you're traveling with your kids, then this is a must plan trip; they'll surely love it.
Cameron Highlands
The Cameron Highlands make an amazing escape from the heat of lowlands and due to their location in the Titiwangsa Mountains, are among the oldest destinations in Malaysia. It was developed with an English garden style much later. This tableland introduces you to an incredible beauty of lakes, wildlife, forests, recreation, and lush greenery. Take a view at the several acres of sprawling tea plantations and blossoming flower farms, and you'll realize why the Cameron Highlands are the chief tea and flower producer of the region.
Taman Negara
If you're an adventure freak, Taman Negara could be the best adventure and ecotourism destination for you. Supposed to be the oldest tropical rainforest in the world, this spot includes three states. Here you can enjoy the sightings of rare plant species, exotic birds, endangered animals, and much more. The special highlights include Asian Elephant, Leopard Cats, Malayan Tiger, Water Dragon, and Sumatran Rhinoceros. You can plan a stay here especially for the Canopy Walks and night safari.
Gunung Mulu National Park
Have you ever heard of all those breathtaking natural attractions of the Southeast Asia? Malaysia is undoubtedly one of them. And one of the most loved tourist attractions in Malaysia is Gunung Mulu National Park. Renowned for its extraordinary limestone karst formation, this national park also exhibits a phenomenal cave system. And you'll definitely plan a tour here after knowing that it has the world's longest and largest cave systems.
Kota Bharu
Kota Bharu is the capital city of Kelant. It is all surrounded by hustling streets and a number of coffee shops. People traveling to the Perhentian Islands often take a halt at Kota Bharu for witnessing the existence of architecture, cuisines, cultures, and shopping spots under one roof.  Central Market is the largest marketplace in the city and you can definitely spend a lazy evening here.
The Malaysia Visa
You generally don't need a Malaysia visa to enter Malaysia, if you're traveling for tourism, business work, or social purposes. Your passport must be valid for minimum six months for a without-visa-stay for 90 or lesser days. However, it's advisable to check the requisite of having the visa before planning a tour to Malaysia.