8 Amazing Ways to Decorate Your Home in Nordic Style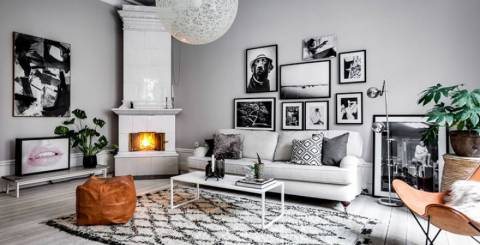 https://www.homedit.com/scandinavian-living-rooms/
The Scandinavian style or Nordic décor of interior design as well as the hygge type of décor has majorly swept over the design world because of its distinct looks which are featured in various blogs and magazines. With its main focus on Minimalism, simplicity and functionality, this design came about in 1950s and it has added appreciation for the many craftsmen that are understated in elegant homes that are built. On a different note, a neat trick to always keep in mind is to buy outdoor furniture online to get great discounts and good deals.
Although the Scandinavian designs came about in the early 20th century, the design ideas are still developing and coming into the mainstream interior design world only recently.
We have curated a quick guide for your with the most important and useful tips in order to bring Nordic décor to life in the interiors of your own homes. We assure you that, by the end of this post, you will cleverly be able to fuse functionality along with space saving techniques which are the main aesthetics and ground rules of Nordic décor.
Light Flooring
Since wall-to-wall carpeting is not done in Nordic style of décor, the flooring that is opted for is traditionally made up of hard-wood which is left to its natural colour or painted white. This helps to make the space look more wide, inviting and light.
Fresh Flowers
It is very important to have a few living elements of both beauty and colour in Nordic décor. A Copenhagen native once stated that, "Fresh flowers are not a luxury, they're a necessity."
Continuing the same spirit, why not bring in some fresh flowers and put them in a vase to bring a pop of colour and some beautiful fragrance in your homes once in a while?
Neutral Colour Palette
The colour palette that is closely associated with Nordic décor style is neutral. Blacks, whites, greys and browns are colours which when often interwoven can create a calming look. You can also introduce a subtle pop of colour like a rich sea green or a dusty pink with the help of added accents. In typical Nordic style of home décor, the walls are kept white in order to allow the art and the unique furniture pieces to captivate the room.
Clutter Free Interiors
One of the most innate and true characteristics of Scandinavian interior décor style is to wanting to make sure that all the space in the house is well used and the clutter is limited. Storage is also wisely implemented, which could be in the form of shelves or cabinets which cater to organizing and storing things with ease. The décor has a 'less is more' mantra to it to make the spaces look visually relaxing and clean.
Wood + Metal Fixtures
Nordic décor does not only use wood in their flooring exclusively, but also in the making of decorative furniture like coffee tables and utility furniture like dining table. A popular trend is to give a metallic finish to the lighting and the accent pieces. Brass and Copper pendants as well as scones are a way of adding lustre and shine to the room.
Candleholders
Very seldom will you find colourful art in Nordic décor, but when you do, it will be in the various different fashions like a series of botanical prints or something graphical perhaps. As a part of the graphic décor scheme and to add to interesting bedroom design ideas, intricately made candleholders made of brass can be used to give your hoe a more Nordic feel.
Fireplace
Nordic and Scandinavian homes are typically knows to have fireplaces either in the corner of the room, or on a wall which is not centred. Because of the presence of a fireplace in the room, the seating arrangements are often designed an assigned accordingly. The chairs which are much smaller are placed closer to the fireplace while the sofas are anchored in the middle of the room, so that there is enough walking space behind and around.
House Plants
Although Nordic décor style does not involve much of colour, an easy and efficient way to brighten up the space and not sacrifice the Scandinavian style is by adding a mix of a few plants in the house. Plants are known to bring an arboreal element with an earthy feeling to a look that is already very natural.
These Nordic décor ideas are all you'll need to bring some new looks to your homes.