7 Steps for Choosing the Best Earplugs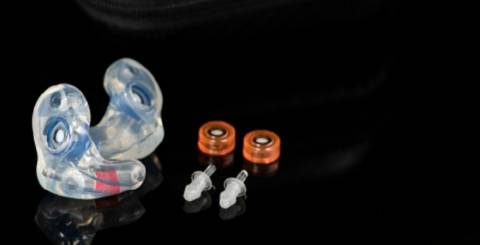 https://www.bigearinc.com/wp-content/uploads/IMG_1387-450x450.jpg
Every day, each and every one of us is exposed to noise pressure, or decibels. While most exposure to noise pressure will not damage your ears, certain high-decibel jobs or hobbies will. Examples include musician, working with heavy machinery, and playing in a marching band. If these or any other jobs or hobbies you take part in regularly expose you to high decibels, you might want to consider investing in earplugs. Here are seven steps to help you choose the best earplugs.
1. Understand the basics
The first step is knowing how earplugs work. The primary purpose of earplugs is to either deaden sound or keep water out of your ears. If you wear earplugs, and the sound is not dampened, then the earplug is simply not doing its job.
2. Determine Urgency
How urgent is it to buy a pair of earplugs? If you hold a job where you are regularly exposed to a high number of decibels, then it is extremely urgent that you purchase earplugs. However, if you are only exposed a large amount of noise pressure infrequently, while you should still get earplugs, it may not be urgent that you buy a pair immediately.
3. Determine accessibility
Where can you buy custom earplugs? With a variety of models available both in online stores, as well as in physical stores, earplugs are very accessible. However, not all stores may carry the variety of earplugs that you want, so some research is needed. 
4. Determine your budget
How much do you have to spend on earplugs? With each model or variety of earplug comes a different price. Some a basic that you can buy in a supermarket, while others are exclusive and online-only. Within that, some earplugs are very cheap, and others will cost you an arm and a leg to buy them. Before buying, see how much money you are able to spend on them without blowing a hole in your budget.
5. Know the varieties
From generic earplugs to dual-filtered earplugs, there many varieties on the market. Some earplugs don't have any added features and are very basic, while other earbuds will actually let you set how many decibels are allowed to go through them. It all depends on what your job or hobby is, and whether you need to hear the sounds around you or not while working or performing. 
6. Know the Materials
It is possible that you are allergic to some of the materials. From foam, putty, and waxes, to harder material, earplugs come in a variety of shapes and sizes. Some earplugs will irritate your ears, while others will feel comfortable. The key to knowing the best material for you is to try different materials until you find one that works right for you.
7. Know the Function
As mentioned before, the function of an earplug is either to block out noise pressure or to prevent water from getting into your ear. The key to finding the best earplugs is to know why you are using them, and the function of the earplugs you will by. For example, swimming earplugs, though they do protect your ears from water, do not offer much hearing protection, so you would not wear swimming earplugs to your job with heavy machinery. Likewise, the purpose of noise-canceling earplugs is to prevent noise pressure from hurting your ears, so you would not wear these earplugs to the pool if you needed to hear what was around you. The key here is to know how the earplugs you are buying will function. 
Hearing damage is a very dangerous health and occupational hazard, so make sure to buy hearing protection today!