6 Mistakes to Avoid When Starting a Franchise Business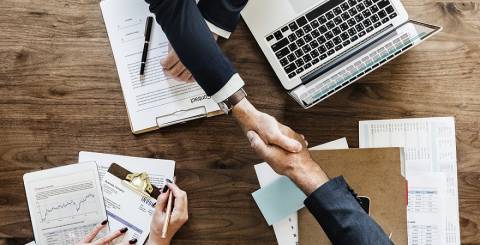 https://cdn.pixabay.com/photo/2018/02/14/10/28/business-3152586_960_720.jpg
Some entrepreneurs may face various difficulties when starting a franchise with established firms. Whether they are new or experienced in the field, realizing and then avoiding mistakes they may come over is always a good thing, because investing in and managing a franchise store will cost you both mentally and financially.
The importance of a franchise consultant, financial sources, and franchise selection should not be ignored as it's the foundation of considering joining a franchise. Today let's discuss six mistakes you may come over that are often neglected in addition to those basics.
1. Joining a franchise without law consultation
Starting a franchise is not as easy as you thought. Although franchisor should guarantee that all procedure has been done within the protection of the law, you want to hire a third-party lawyer to review all those terms and make sure you understand every detail. The first step to take is to read the Franchise Disclosure Document (FDD) and discuss this with your lawyer. An experienced lawyer in franchising should be able to point out the 'red flag' if there is any, such as growth statistics and trademarks. 
2. Forgetting that responsibility is shared within a franchise
After acquiring a franchise store from the company and officially started their career as a franchisee, some owners may not remember that they are in the network, and all responsibility in building the brands is shared.
 
A franchisor is there to support you with their experienced management personnel, business information system and so on, but ultimately it is up to you to drive the store performs better and runs further in the future.
On the other, shared responsibility also means following the basic concept and ideas of the franchisor. The previous article mentioned that you should not deviate from the core of your business. You may change and innovate in how you hire your local task force and conducting team building activities, but ensuring the unity of the brand is also your responsibility.
3. Not having your vision after joining a franchise
Having a vision is a core value for every successful entrepreneur. Most franchisees made a mistake that if they follow all the rules and guidance from the franchisor, they will be safe forever and their income stream can increase drastically.
On the one hand, it is true that you should maintain uniformity with the franchisor in terms of brand, product, and quality consistency. On the other hand, make sure you are on the path to pursue your own goals are also critical. Remember that, being a franchisee is not your end goal; instead, it is a tool to get closer to your dream life.
4. Underestimating training from the franchisor
A franchisor provides training about managing store, logistics, and marketing to all their franchisees, and they also assign an experienced manager at the beginning to assist store owners and provide instant consultation. These can be the best opportunity for you to learn and develop your skill sets. 
 
You should not underestimate training as they are designed specifically for franchisees. Do the homework and absorb as much knowledge as you can during sessions, your management skills and marketing skills can undoubtedly be improved massively. Further, continuous learning after training sessions can grant you advantages over other franchisees. You can consult the franchisor if having specific questions to be solved. 
5. Committing too early
While it might be safe to do so as fans, mental commitment to a brand is very dangerous as a businessperson. Some buyers that invest too soon can often overlook red flags in the FDD, and they regard the due diligence process is merely a formality. Future problems can occur because of this ignorance; therefore, hiring a third-party lawyer can eliminate this potential issue as much as possible.
6. Bigger is better
Some potential franchisees think that the bigger a franchise is, the better return they can yield from this chain. Unfortunately, this is not the case in reality. A bigger chain may not provide proper training and management advice to their franchisees. Smaller franchises can, on the other hand, reflect their strict procedure in selecting candidates.
For instance, XIMIVOGUE as a fast-fashion store is not as big and famous as MINISO yet. However, its ability to deliver quality training and continuous consultation for all their franchisees has received positive feedback from the society and the market. Thus, going after a smaller but more supportive franchisor can benefit you much greater. 
Conclusion
It's never going to be easy to start a business, whether it is a franchise or an entirely new brand. Learning from doing is the best suggestion I can provide to every entrepreneur. I hope the 8 mistakes discussed can help you better decide what brands you should go after, and drive your franchise career further.