5 Ways in Which Speech Analytics Solutions Can Help Improve Customer Experience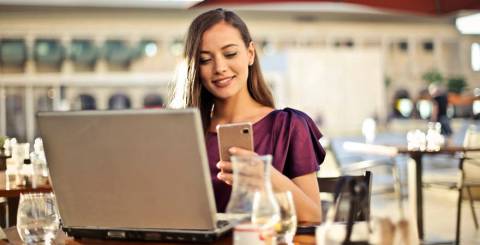 With a team of skilled staff deployed at these centers, the contact centers are capable of handling a variety of customer calls and queries with ease. Since the agents staffed at these centers have a direct impact on customer satisfaction and acquisition score, the business leaders have shifted their focus on improving their agents' customer handling capabilities by making the best use of data available from their interaction over the phone.
A rich source to gain an insight into the customer likes and preferences about your brand, analyzing the call recordings, better known as speech analytics, can be a great tool to find new sales leads and prospective clients. Along with this, analyzing the agent and customer interaction can also serve as a great help to improve customer experience. Wondering how? Read on to know:
1. Quick Call Resolution
It is obvious for a caller to get irritated due to long hold time involved while trying to get their problem fixed. There can be a number of factors that may be causing such long hold times like an agent's inability to provide an immediate solution, lack of knowledge or a slow computer system.
While it might seem difficult to identify the exact cause of these issues, speech analytics can make it easier. Using this tool can enable one to identify the root cause of the problem and take the necessary step to prevent it from recurring, hence, leading to the delivery of an improved customer experience.
2. Identifying the Causes of Customer Dissatisfaction
Speech analytics can be an excellent tool to identify your customers' pain points. This can be done by identifying the calls that contain the use of words or phrases exhibiting customer dissatisfaction with your services, complaints or raised voice. Analyzing these calls and audio transcripts for specific words that reveal dissatisfaction can assist the companies to be aware of the issues faced by their customers and fix them before they are mentioned again in any of the future calls.
3. Developing Customized Training Manuals
It is true that a universal training manual is easier to use but developing a training manual based on the empirical data set is much more effective. For instance, handling customer calls with queries related to different features of a product can serve as a great help to identify the customer pain points. This data can, then, be used to prepare a manual that can be used to train the agents in a way that they become capable of handling all such calls in the future. Planning communication in advance and handling customer queries smartly can be a great way to improve your customer experience and restore their faith in your brand.
4. Improving Logistical Elements
Out of the several available speech analytics solutions to improve customer experience, assisting in identifying and deploying some good logistics in the company can act as a great solution. Speech analytics can help in identifying the causes behind the long pauses during the calls, the speed of the CRM system or any other issue that might be hampering the delivery of a prime customer service and hence, identifying the need of an improved logistics system.
5. Better Marketing Plans
Speech analytics is not only beneficial in improving the delivery of customer services but also assists in the development of better marketing plans. The information gathered about your customers is not just a representation of their worries and complaints but also their tendency of buying a particular product. Analyzing these trends can, then, be used to incorporate these ideas into your marketing strategy.
Conclusion
Speech analytics tool cannot do wonders all alone. It definitely requires trust and one's willingness to use the product so that they are able to attain a quick return on investment (ROI). Therefore, it is important for the speech analytics companies to not just consider speech analytics to analyze customer behavior but also to attract business for the company.