5 Different Hair Loss Treatments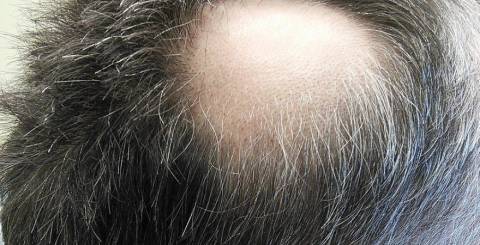 Many men have baldness and it can be caused by several reasons, one of them being heredity. Aging, different medical conditions, hormonal changes also may cause hair loss. Some people try to hide their baldness using hats, scarves, or hairstyles, but there are ways to regrow the lost hair. People can also be affected by thinning hair, which is considered to be hair loss as well. 
1. Hair transplantation
Hair transplantation is a widely used procedure that involves adding thicker hair from other parts of your body or your parts of the scalp. Hair restoration is more successful than other products. This method does not fit everyone. If you are balding naturally or because of injury, then this is your choice. In general, hair transplantations are done with your hair, so people who have widespread baldness or baldness due to medical conditions, would not be effective for them. 
2. Coconut oil
Coconut oil is a good method to prevent baldness, it penetrates deep into your hair shaft and prevents protein loss and it also prevents hair breakage. This oil moisturizes the head's skin,  removes congestion, and helps boost hair growth. As coconut oil is a good head conditioner, it can be used as a treatment for dandruff. The usage depends on your hair type: if you have greasy hair, then you should leave the oil on overnight, and the same if your hair is dry. Just massage the oil on your head and leave.
3. Massage
Head massage is quite similar to all types of massages (body, neck, back, etc), but it is usually done more gently and without oil usage, only fingertips. Sometimes people use a device that emulates fingertips pressure. According to studies, scalp massage stimulates hair growth by dilating blood vessels, and also massage makes hair stronger and thicker. You have several scalp massage options:
- Simple scalp massage
- Massage while washing hair
- Tools
- Massage with essential oils
Unfortunately, scalp massage can not treat hair loss, but it will boost hair growth. Do massage by yourself or visit a high-quality masseur. Anyway, contact a doctor if you notice that something is wrong. 
4. Minoxidil
Minoxidil was used as a drug against hypertension, but it had a side effect, hair growth in random places. We have used minoxidil since 1986 to treat hair loss, but we do not know how minoxidil works completely. It can be applied in any body area to increase blood flow, probably the reason why hair growth increases. Your hair follicles are in different stages of growth, there are 4 of them, and minoxidil can affect only two of them: the anagen and telogen phases. You should use this remedy every time because baldness will continue and hair loss may affect your appearance and self-confidence. So, minoxidil is an effective medicine against hair loss.
5. Multivitamins
If you have a malnutrition problem or other problems related to your overall health, you probably have noticed that new hair is not growing. You should have a blood test to detect problems and of course solve them. Mostly, hair problems are related to vitamin imbalance, so after the test, you should buy several vitamins like zinc, acid, or iron. But if you do not have problems with nutrition and your blood tests are normal, then it can be harmful. All in all, you should contact your doctor and have a consultation.
The bottom line
To sum up, if you want to improve your hair health, then it will take a couple of months to get a visible result. But if baldness continues, you definitely should contact a doctor. Your doctor will recommend a good treatment that suits you.